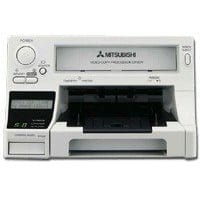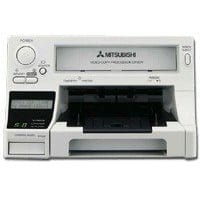 Mitsubishi CP-31W
WC_Product_Simple Object
(
    [id:protected] => 3689
    [data:protected] => Array
        (
            [name] => Mitsubishi CP-31W
            [slug] => mitsubishi-a6-analog-color-printer-cp-31w
            [date_created] => WC_DateTime Object
                (
                    [utc_offset:protected] => 0
                    [date] => 2018-01-25 21:27:51.000000
                    [timezone_type] => 3
                    [timezone] => America/New_York
                )

            [date_modified] => WC_DateTime Object
                (
                    [utc_offset:protected] => 0
                    [date] => 2020-05-29 10:30:22.000000
                    [timezone_type] => 3
                    [timezone] => America/New_York
                )

            [status] => publish
            [featured] => 1
            [catalog_visibility] => visible
            [description] => Mitsubishi's CP-31W has taken medical imaging to a new level. Equipped with high-performance DSP engine and a 423 dpi thermal head, the CP-31W provides optimum print quality with vivid, smear-free gradation. It is also exceptionally fast – 16 seconds for S-size and 25 seconds for L-size output.  The CP-31W is equipped with a selection of gamma curves to handle ultrasonic diagnosis systems, endoscopes and other sophisticated medical instruments, simplifying user gamma curve fine-tuning and color adjustment. For application versatility, the CP-31W enables you to choose between multi-prints split into 2 or 4 frames. The printer features a "hassle-free" all-front access design including automatic loading for ribbon cartridge replacement, and internal wide-mouth paper catcher, and built-in lighting to track print status which is especially useful when working in dimly lit or dark areas. Whatever your medical requirement, Mitsubishi's CP-31W delivers both quality and convenience.


Highlights



High speed output – 16 seconds for S-size prints
Equipped with high-performance DSP engine and 423 dpi thermal head
Vivid, smear-free gradation
Large capacity 32MB memory engineered to handle 8-frame memory
Multi-print function for application versatility
Low noise design
Easy-to-use, convenient front access
Long lasting quality and reliability
General Specifications
Printing System:  Dye sublimation thermal transfer
Head Resolution:  423 dpi
Print Resolution (Dots):  1600 x 01200 (S-Size); 2100 x 1600 (L-Size)
Gradation:  256 gradation each for YMC; 16.7 million hue full color
Paper Size:  S-Size – 3.94 x 3.70" (100 x 94 mm); L-Size – 3.94 x 5.83" (100 x 148 mm)
Print Size:  S-Size – 3.78 x 2.83" (96 x 72 mm); L-Size – 3.78 x 5.00" (96 x 126 mm)
Paper Capacity:  3P: S-Size – 80 sheets, L-Size – 50 sheets; 4P: S-Size – 60 sheets; L-Size – 40 sheets
Print Speed:  3P:  S-Size approx. 16 sec., L-Size approx. 25 sec.; 4P:  S-Size approx. 20 sec., L-Size approx. 31 sec.
Interface:  S video, composite video
Memory Capacity:  8-frame memory
Control Terminal:  RS-232C (D-Sub 25 pin) rear mounted remote port (Mini DIN 8 pin, stereo mini-jack)
Dimensions (W x H x D):  8.35 x 4.92 x 16.73" (212 x 125 x 425 mm)
Weight:  16.7 lbs. (7.6 kg) main unit only
Power Supply:  120V AC 50/60 Hz; 220-240V AC 50/60 Hz
Power Consumption:  120V AC 50/60 Hz; 1.7A (printing), 0.3A (standby); 220-240V AC 50/60 Hz; 1.0A (printing), 0.3A (standby)
Regulatory Approvals:  EN60950-1, EN60601-1, EN60601-1-2, TUV-GS, TUV-GM, UL60950-1, UL6060-1; CSA C22.2 No. 60950-1, No. 60601.1
Supplied Accessories
AC Power Cord
Paper Cassette
Instruction Manual
Optional Accessories
CK-30S – S-Size printing paper and ribbon cartridge, 80 sheets x 3 packs
CK-30L – L-Size printing paper and ribbon cartridge, 50 sheets x 4 packs
CK-30S4P – S-Size overcoat printing paper and ribbon cartridge, 60 sheets x 3 packs
CK-30L4P – L-Size overcoat printing paper and ribbon cartridge, 40 sheets x 4 packs
[short_description] =>
Quick Overview
Mitsubishi CP-31W Analog Color Printer [sku] => [price] => [regular_price] => [sale_price] => [date_on_sale_from] => [date_on_sale_to] => [total_sales] => 0 [tax_status] => taxable [tax_class] => [manage_stock] => [stock_quantity] => [stock_status] => instock [backorders] => no [low_stock_amount] => [sold_individually] => [weight] => 20 [length] => [width] => [height] => [upsell_ids] => Array ( ) [cross_sell_ids] => Array ( ) [parent_id] => 0 [reviews_allowed] => [purchase_note] => [attributes] => Array ( ) [default_attributes] => Array ( ) [menu_order] => 0 [post_password] => [virtual] => [downloadable] => [category_ids] => Array ( [0] => 242 [1] => 244 [2] => 218 [3] => 216 ) [tag_ids] => Array ( ) [shipping_class_id] => 0 [downloads] => Array ( ) [image_id] => 4429 [gallery_image_ids] => Array ( ) [download_limit] => -1 [download_expiry] => -1 [rating_counts] => Array ( ) [average_rating] => 0 [review_count] => 0 ) [changes:protected] => Array ( ) [object_read:protected] => 1 [object_type:protected] => product [extra_data:protected] => Array ( ) [default_data:protected] => Array ( [name] => [slug] => [date_created] => [date_modified] => [status] => [featured] => [catalog_visibility] => visible [description] => [short_description] => [sku] => [price] => [regular_price] => [sale_price] => [date_on_sale_from] => [date_on_sale_to] => [total_sales] => 0 [tax_status] => taxable [tax_class] => [manage_stock] => [stock_quantity] => [stock_status] => instock [backorders] => no [low_stock_amount] => [sold_individually] => [weight] => [length] => [width] => [height] => [upsell_ids] => Array ( ) [cross_sell_ids] => Array ( ) [parent_id] => 0 [reviews_allowed] => 1 [purchase_note] => [attributes] => Array ( ) [default_attributes] => Array ( ) [menu_order] => 0 [post_password] => [virtual] => [downloadable] => [category_ids] => Array ( ) [tag_ids] => Array ( ) [shipping_class_id] => 0 [downloads] => Array ( ) [image_id] => [gallery_image_ids] => Array ( ) [download_limit] => -1 [download_expiry] => -1 [rating_counts] => Array ( ) [average_rating] => 0 [review_count] => 0 ) [data_store:protected] => WC_Data_Store Object ( [instance:WC_Data_Store:private] => WC_Product_Data_Store_CPT Object ( [meta_type:protected] => post [object_id_field_for_meta:protected] => [internal_meta_keys:protected] => Array ( [0] => _visibility [1] => _sku [2] => _price [3] => _regular_price [4] => _sale_price [5] => _sale_price_dates_from [6] => _sale_price_dates_to [7] => total_sales [8] => _tax_status [9] => _tax_class [10] => _manage_stock [11] => _stock [12] => _stock_status [13] => _backorders [14] => _low_stock_amount [15] => _sold_individually [16] => _weight [17] => _length [18] => _width [19] => _height [20] => _upsell_ids [21] => _crosssell_ids [22] => _purchase_note [23] => _default_attributes [24] => _product_attributes [25] => _virtual [26] => _downloadable [27] => _download_limit [28] => _download_expiry [29] => _featured [30] => _downloadable_files [31] => _wc_rating_count [32] => _wc_average_rating [33] => _wc_review_count [34] => _variation_description [35] => _thumbnail_id [36] => _file_paths [37] => _product_image_gallery [38] => _product_version [39] => _wp_old_slug [40] => _edit_last [41] => _edit_lock ) [must_exist_meta_keys:protected] => Array ( [0] => _tax_class ) [extra_data_saved:protected] => [updated_props:protected] => Array ( ) ) [stores:WC_Data_Store:private] => Array ( [coupon] => WC_Coupon_Data_Store_CPT [customer] => WC_Customer_Data_Store [customer-download] => WC_Customer_Download_Data_Store [customer-download-log] => WC_Customer_Download_Log_Data_Store [customer-session] => WC_Customer_Data_Store_Session [order] => WC_Order_Data_Store_CPT [order-refund] => WC_Order_Refund_Data_Store_CPT [order-item] => WC_Order_Item_Data_Store [order-item-coupon] => WC_Order_Item_Coupon_Data_Store [order-item-fee] => WC_Order_Item_Fee_Data_Store [order-item-product] => WC_Order_Item_Product_Data_Store [order-item-shipping] => WC_Order_Item_Shipping_Data_Store [order-item-tax] => WC_Order_Item_Tax_Data_Store [payment-token] => WC_Payment_Token_Data_Store [product] => WC_Product_Data_Store_CPT [product-grouped] => WC_Product_Grouped_Data_Store_CPT [product-variable] => WC_Product_Variable_Data_Store_CPT [product-variation] => WC_Product_Variation_Data_Store_CPT [shipping-zone] => WC_Shipping_Zone_Data_Store [webhook] => WC_Webhook_Data_Store [report-revenue-stats] => Automattic\WooCommerce\Admin\API\Reports\Orders\Stats\DataStore [report-orders] => Automattic\WooCommerce\Admin\API\Reports\Orders\DataStore [report-orders-stats] => Automattic\WooCommerce\Admin\API\Reports\Orders\Stats\DataStore [report-products] => Automattic\WooCommerce\Admin\API\Reports\Products\DataStore [report-variations] => Automattic\WooCommerce\Admin\API\Reports\Variations\DataStore [report-products-stats] => Automattic\WooCommerce\Admin\API\Reports\Products\Stats\DataStore [report-variations-stats] => Automattic\WooCommerce\Admin\API\Reports\Variations\Stats\DataStore [report-categories] => Automattic\WooCommerce\Admin\API\Reports\Categories\DataStore [report-taxes] => Automattic\WooCommerce\Admin\API\Reports\Taxes\DataStore [report-taxes-stats] => Automattic\WooCommerce\Admin\API\Reports\Taxes\Stats\DataStore [report-coupons] => Automattic\WooCommerce\Admin\API\Reports\Coupons\DataStore [report-coupons-stats] => Automattic\WooCommerce\Admin\API\Reports\Coupons\Stats\DataStore [report-downloads] => Automattic\WooCommerce\Admin\API\Reports\Downloads\DataStore [report-downloads-stats] => Automattic\WooCommerce\Admin\API\Reports\Downloads\Stats\DataStore [admin-note] => Automattic\WooCommerce\Admin\Notes\DataStore [report-customers] => Automattic\WooCommerce\Admin\API\Reports\Customers\DataStore [report-customers-stats] => Automattic\WooCommerce\Admin\API\Reports\Customers\Stats\DataStore [report-stock-stats] => Automattic\WooCommerce\Admin\API\Reports\Stock\Stats\DataStore [filter_preset] => YITH_WCAN_Preset_Data_Store [filter_session] => YITH_WCAN_Session_Data_Store [wishlist] => YITH_WCWL_Wishlist_Data_Store [wishlist-item] => YITH_WCWL_Wishlist_Item_Data_Store ) [current_class_name:WC_Data_Store:private] => WC_Product_Data_Store_CPT [object_type:WC_Data_Store:private] => product-simple ) [cache_group:protected] => products [meta_data:protected] => [legacy_datastore_props:protected] => Array ( ) [post_type:protected] => product [supports:protected] => Array ( [0] => ajax_add_to_cart ) )
Quote request or question?
Quick Overview
Mitsubishi CP-31W Analog Color Printer
Condition: New
Description
Additional information
PDF Documents
Description
Mitsubishi's CP-31W has taken medical imaging to a new level. Equipped with high-performance DSP engine and a 423 dpi thermal head, the CP-31W provides optimum print quality with vivid, smear-free gradation. It is also exceptionally fast – 16 seconds for S-size and 25 seconds for L-size output.  The CP-31W is equipped with a selection of gamma curves to handle ultrasonic diagnosis systems, endoscopes and other sophisticated medical instruments, simplifying user gamma curve fine-tuning and color adjustment. For application versatility, the CP-31W enables you to choose between multi-prints split into 2 or 4 frames. The printer features a "hassle-free" all-front access design including automatic loading for ribbon cartridge replacement, and internal wide-mouth paper catcher, and built-in lighting to track print status which is especially useful when working in dimly lit or dark areas. Whatever your medical requirement, Mitsubishi's CP-31W delivers both quality and convenience.
Highlights
High speed output – 16 seconds for S-size prints
Equipped with high-performance DSP engine and 423 dpi thermal head
Vivid, smear-free gradation
Large capacity 32MB memory engineered to handle 8-frame memory
Multi-print function for application versatility
Low noise design
Easy-to-use, convenient front access
Long lasting quality and reliability
General Specifications
Printing System:  Dye sublimation thermal transfer
Head Resolution:  423 dpi
Print Resolution (Dots):  1600 x 01200 (S-Size); 2100 x 1600 (L-Size)
Gradation:  256 gradation each for YMC; 16.7 million hue full color
Paper Size:  S-Size – 3.94 x 3.70" (100 x 94 mm); L-Size – 3.94 x 5.83" (100 x 148 mm)
Print Size:  S-Size – 3.78 x 2.83" (96 x 72 mm); L-Size – 3.78 x 5.00" (96 x 126 mm)
Paper Capacity:  3P: S-Size – 80 sheets, L-Size – 50 sheets; 4P: S-Size – 60 sheets; L-Size – 40 sheets
Print Speed:  3P:  S-Size approx. 16 sec., L-Size approx. 25 sec.; 4P:  S-Size approx. 20 sec., L-Size approx. 31 sec.
Interface:  S video, composite video
Memory Capacity:  8-frame memory
Control Terminal:  RS-232C (D-Sub 25 pin) rear mounted remote port (Mini DIN 8 pin, stereo mini-jack)
Dimensions (W x H x D):  8.35 x 4.92 x 16.73" (212 x 125 x 425 mm)
Weight:  16.7 lbs. (7.6 kg) main unit only
Power Supply:  120V AC 50/60 Hz; 220-240V AC 50/60 Hz
Power Consumption:  120V AC 50/60 Hz; 1.7A (printing), 0.3A (standby); 220-240V AC 50/60 Hz; 1.0A (printing), 0.3A (standby)
Regulatory Approvals:  EN60950-1, EN60601-1, EN60601-1-2, TUV-GS, TUV-GM, UL60950-1, UL6060-1; CSA C22.2 No. 60950-1, No. 60601.1
Supplied Accessories
AC Power Cord
Paper Cassette
Instruction Manual
Optional Accessories
CK-30S – S-Size printing paper and ribbon cartridge, 80 sheets x 3 packs
CK-30L – L-Size printing paper and ribbon cartridge, 50 sheets x 4 packs
CK-30S4P – S-Size overcoat printing paper and ribbon cartridge, 60 sheets x 3 packs
CK-30L4P – L-Size overcoat printing paper and ribbon cartridge, 40 sheets x 4 packs