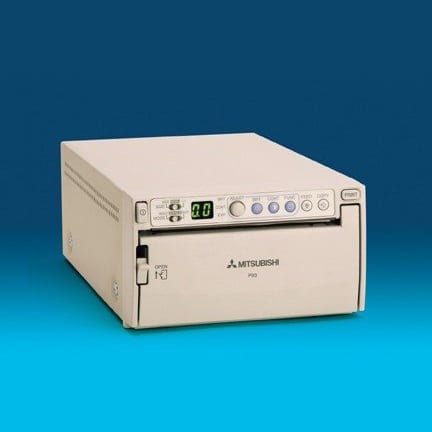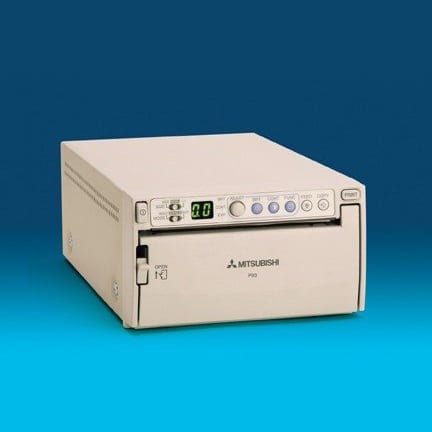 Mitsubishi P-93W
WC_Product_Simple Object
(
    [id:protected] => 3686
    [data:protected] => Array
        (
            [name] => Mitsubishi P-93W
            [slug] => p-93w-monochrome-thermal-printer
            [date_created] => WC_DateTime Object
                (
                    [utc_offset:protected] => 0
                    [date] => 2018-01-25 21:27:51.000000
                    [timezone_type] => 3
                    [timezone] => America/New_York
                )

            [date_modified] => WC_DateTime Object
                (
                    [utc_offset:protected] => 0
                    [date] => 2020-05-29 10:30:55.000000
                    [timezone_type] => 3
                    [timezone] => America/New_York
                )

            [status] => publish
            [featured] => 1
            [catalog_visibility] => visible
            [description] => The P-93W is a high speed, high resolution monochrome printer with worldwide compatibility for medical applications. User-friendly controls including slide-switches for size and mode and a dial for adjust control are conveniently located on the front panel making it exceptionally simple and easy to operate. The compact and lightweight P-93W is designed with a uniquely thin printing mechanism that sharply reduces the required amount of installation space, providing added convenience for use and installation. A high density 325 dpi thermal head and resolution of 1280 x 500 pixels results in exceptionally sharp reproduction of even the most intricate details.


Highlights



High speed printing
High-density 325 dpi thermal head
User-friendly controls conveniently located on front panel
Small footprint
Jam-free reliability
Worldwide compatibility
Long lasting quality and reliability
General Specifications
Printing Method:  Thermal printing on thermal sensitive paper
Dot Density:  12.8 dot/mm (325 dpi)
Resolution:  NTSC 1280 x 500 (normal); PAL 1280 x 600 (normal)
Greyscale:  256 levels
Input Signal:  Standard composite video (NTSC and PAL)
Interface:  BNC (input and output)
Memory:  10 Frames
Print Size Mode:  6 image sizes – Normal, Side (landscape), Multi-Normal, Multi-Slide, Square (1:1), and Expand (x 0.5 to 2.0)
Print Capacity:  Normal – Approx. 260 prints (paper save mode); Side (Landscape) – Approx. 150 prints (paper save mode); Square (1:1) – Approx. 195 prints (paper save mode)
Print Speed:  Normal – (NTSC) 3.3 sec, (PAL) 3.9 sec.; Side (Landscape) – (NTSC) 8.4 sec., (PAL) 8.4 sec.
Picture Size:  Normal – Approx. 3 x 4 inches; Side (Landscape) – Approx. 4 x 5.2 inches; Square (1:1) – Approx. 4 x 4 inches
Dual Power Supply:  AC 100-240V, 50/60 Hz
Power Consumption:  1.5 to 0.8 amps
Dimensions (W x D x H):  Approx. 6 x 9.8 x 3.5" (152 x 249 x 89mm)
Weight:  Approx. 6.16 lbs. (2.8 kg)
Regulatory Approvals:  UL2601-1; CAN. CSA C22.2 No.601-1 (C-UL), FCC-Class A, TUV GS, TUV GM; CE Mark (EMC; 89/336/EEC)
Supplied Accessories
Instruction Book
Thermal Paper (KP65HM-CE)
Cleaning Paper
BNC/BNC Cable
Wired Remote
AC Power Cord (AC 120V Type)
Optional Accessories
KP-65HM – High-density thermal roll paper
KP-61B – Multi-tones thermal roll paper
KP-91HG – High glossy thermal roll paper
[short_description] =>
Quick Overview
Mitsubishi P-93W Monochrome Thermal Printer [sku] => [price] => [regular_price] => [sale_price] => [date_on_sale_from] => [date_on_sale_to] => [total_sales] => 0 [tax_status] => taxable [tax_class] => [manage_stock] => [stock_quantity] => [stock_status] => instock [backorders] => no [low_stock_amount] => [sold_individually] => [weight] => 12 [length] => [width] => [height] => [upsell_ids] => Array ( ) [cross_sell_ids] => Array ( ) [parent_id] => 0 [reviews_allowed] => [purchase_note] => [attributes] => Array ( ) [default_attributes] => Array ( ) [menu_order] => 0 [post_password] => [virtual] => [downloadable] => [category_ids] => Array ( [0] => 242 [1] => 243 [2] => 218 [3] => 216 ) [tag_ids] => Array ( ) [shipping_class_id] => 0 [downloads] => Array ( ) [image_id] => 4434 [gallery_image_ids] => Array ( ) [download_limit] => -1 [download_expiry] => -1 [rating_counts] => Array ( ) [average_rating] => 0 [review_count] => 0 ) [changes:protected] => Array ( ) [object_read:protected] => 1 [object_type:protected] => product [extra_data:protected] => Array ( ) [default_data:protected] => Array ( [name] => [slug] => [date_created] => [date_modified] => [status] => [featured] => [catalog_visibility] => visible [description] => [short_description] => [sku] => [price] => [regular_price] => [sale_price] => [date_on_sale_from] => [date_on_sale_to] => [total_sales] => 0 [tax_status] => taxable [tax_class] => [manage_stock] => [stock_quantity] => [stock_status] => instock [backorders] => no [low_stock_amount] => [sold_individually] => [weight] => [length] => [width] => [height] => [upsell_ids] => Array ( ) [cross_sell_ids] => Array ( ) [parent_id] => 0 [reviews_allowed] => 1 [purchase_note] => [attributes] => Array ( ) [default_attributes] => Array ( ) [menu_order] => 0 [post_password] => [virtual] => [downloadable] => [category_ids] => Array ( ) [tag_ids] => Array ( ) [shipping_class_id] => 0 [downloads] => Array ( ) [image_id] => [gallery_image_ids] => Array ( ) [download_limit] => -1 [download_expiry] => -1 [rating_counts] => Array ( ) [average_rating] => 0 [review_count] => 0 ) [data_store:protected] => WC_Data_Store Object ( [instance:WC_Data_Store:private] => WC_Product_Data_Store_CPT Object ( [meta_type:protected] => post [object_id_field_for_meta:protected] => [internal_meta_keys:protected] => Array ( [0] => _visibility [1] => _sku [2] => _price [3] => _regular_price [4] => _sale_price [5] => _sale_price_dates_from [6] => _sale_price_dates_to [7] => total_sales [8] => _tax_status [9] => _tax_class [10] => _manage_stock [11] => _stock [12] => _stock_status [13] => _backorders [14] => _low_stock_amount [15] => _sold_individually [16] => _weight [17] => _length [18] => _width [19] => _height [20] => _upsell_ids [21] => _crosssell_ids [22] => _purchase_note [23] => _default_attributes [24] => _product_attributes [25] => _virtual [26] => _downloadable [27] => _download_limit [28] => _download_expiry [29] => _featured [30] => _downloadable_files [31] => _wc_rating_count [32] => _wc_average_rating [33] => _wc_review_count [34] => _variation_description [35] => _thumbnail_id [36] => _file_paths [37] => _product_image_gallery [38] => _product_version [39] => _wp_old_slug [40] => _edit_last [41] => _edit_lock ) [must_exist_meta_keys:protected] => Array ( [0] => _tax_class ) [extra_data_saved:protected] => [updated_props:protected] => Array ( ) ) [stores:WC_Data_Store:private] => Array ( [coupon] => WC_Coupon_Data_Store_CPT [customer] => WC_Customer_Data_Store [customer-download] => WC_Customer_Download_Data_Store [customer-download-log] => WC_Customer_Download_Log_Data_Store [customer-session] => WC_Customer_Data_Store_Session [order] => WC_Order_Data_Store_CPT [order-refund] => WC_Order_Refund_Data_Store_CPT [order-item] => WC_Order_Item_Data_Store [order-item-coupon] => WC_Order_Item_Coupon_Data_Store [order-item-fee] => WC_Order_Item_Fee_Data_Store [order-item-product] => WC_Order_Item_Product_Data_Store [order-item-shipping] => WC_Order_Item_Shipping_Data_Store [order-item-tax] => WC_Order_Item_Tax_Data_Store [payment-token] => WC_Payment_Token_Data_Store [product] => WC_Product_Data_Store_CPT [product-grouped] => WC_Product_Grouped_Data_Store_CPT [product-variable] => WC_Product_Variable_Data_Store_CPT [product-variation] => WC_Product_Variation_Data_Store_CPT [shipping-zone] => WC_Shipping_Zone_Data_Store [webhook] => WC_Webhook_Data_Store [report-revenue-stats] => Automattic\WooCommerce\Admin\API\Reports\Orders\Stats\DataStore [report-orders] => Automattic\WooCommerce\Admin\API\Reports\Orders\DataStore [report-orders-stats] => Automattic\WooCommerce\Admin\API\Reports\Orders\Stats\DataStore [report-products] => Automattic\WooCommerce\Admin\API\Reports\Products\DataStore [report-variations] => Automattic\WooCommerce\Admin\API\Reports\Variations\DataStore [report-products-stats] => Automattic\WooCommerce\Admin\API\Reports\Products\Stats\DataStore [report-variations-stats] => Automattic\WooCommerce\Admin\API\Reports\Variations\Stats\DataStore [report-categories] => Automattic\WooCommerce\Admin\API\Reports\Categories\DataStore [report-taxes] => Automattic\WooCommerce\Admin\API\Reports\Taxes\DataStore [report-taxes-stats] => Automattic\WooCommerce\Admin\API\Reports\Taxes\Stats\DataStore [report-coupons] => Automattic\WooCommerce\Admin\API\Reports\Coupons\DataStore [report-coupons-stats] => Automattic\WooCommerce\Admin\API\Reports\Coupons\Stats\DataStore [report-downloads] => Automattic\WooCommerce\Admin\API\Reports\Downloads\DataStore [report-downloads-stats] => Automattic\WooCommerce\Admin\API\Reports\Downloads\Stats\DataStore [admin-note] => Automattic\WooCommerce\Admin\Notes\DataStore [report-customers] => Automattic\WooCommerce\Admin\API\Reports\Customers\DataStore [report-customers-stats] => Automattic\WooCommerce\Admin\API\Reports\Customers\Stats\DataStore [report-stock-stats] => Automattic\WooCommerce\Admin\API\Reports\Stock\Stats\DataStore [filter_preset] => YITH_WCAN_Preset_Data_Store [filter_session] => YITH_WCAN_Session_Data_Store [wishlist] => YITH_WCWL_Wishlist_Data_Store [wishlist-item] => YITH_WCWL_Wishlist_Item_Data_Store ) [current_class_name:WC_Data_Store:private] => WC_Product_Data_Store_CPT [object_type:WC_Data_Store:private] => product-simple ) [cache_group:protected] => products [meta_data:protected] => [legacy_datastore_props:protected] => Array ( ) [post_type:protected] => product [supports:protected] => Array ( [0] => ajax_add_to_cart ) )
Quote request or question?
Quick Overview
Mitsubishi P-93W Monochrome Thermal Printer
Condition: New
Description
Additional information
PDF Documents
Description
The P-93W is a high speed, high resolution monochrome printer with worldwide compatibility for medical applications. User-friendly controls including slide-switches for size and mode and a dial for adjust control are conveniently located on the front panel making it exceptionally simple and easy to operate. The compact and lightweight P-93W is designed with a uniquely thin printing mechanism that sharply reduces the required amount of installation space, providing added convenience for use and installation. A high density 325 dpi thermal head and resolution of 1280 x 500 pixels results in exceptionally sharp reproduction of even the most intricate details.
Highlights
High speed printing
High-density 325 dpi thermal head
User-friendly controls conveniently located on front panel
Small footprint
Jam-free reliability
Worldwide compatibility
Long lasting quality and reliability
General Specifications
Printing Method:  Thermal printing on thermal sensitive paper
Dot Density:  12.8 dot/mm (325 dpi)
Resolution:  NTSC 1280 x 500 (normal); PAL 1280 x 600 (normal)
Greyscale:  256 levels
Input Signal:  Standard composite video (NTSC and PAL)
Interface:  BNC (input and output)
Memory:  10 Frames
Print Size Mode:  6 image sizes – Normal, Side (landscape), Multi-Normal, Multi-Slide, Square (1:1), and Expand (x 0.5 to 2.0)
Print Capacity:  Normal – Approx. 260 prints (paper save mode); Side (Landscape) – Approx. 150 prints (paper save mode); Square (1:1) – Approx. 195 prints (paper save mode)
Print Speed:  Normal – (NTSC) 3.3 sec, (PAL) 3.9 sec.; Side (Landscape) – (NTSC) 8.4 sec., (PAL) 8.4 sec.
Picture Size:  Normal – Approx. 3 x 4 inches; Side (Landscape) – Approx. 4 x 5.2 inches; Square (1:1) – Approx. 4 x 4 inches
Dual Power Supply:  AC 100-240V, 50/60 Hz
Power Consumption:  1.5 to 0.8 amps
Dimensions (W x D x H):  Approx. 6 x 9.8 x 3.5" (152 x 249 x 89mm)
Weight:  Approx. 6.16 lbs. (2.8 kg)
Regulatory Approvals:  UL2601-1; CAN. CSA C22.2 No.601-1 (C-UL), FCC-Class A, TUV GS, TUV GM; CE Mark (EMC; 89/336/EEC)
Supplied Accessories
Instruction Book
Thermal Paper (KP65HM-CE)
Cleaning Paper
BNC/BNC Cable
Wired Remote
AC Power Cord (AC 120V Type)
Optional Accessories
KP-65HM – High-density thermal roll paper
KP-61B – Multi-tones thermal roll paper
KP-91HG – High glossy thermal roll paper