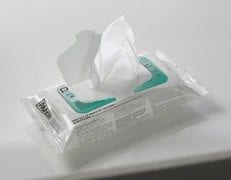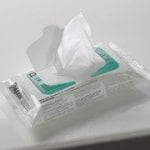 Parker Labs 48-39 Protex Ultra Disinfectant Wipes
$49.60
Quick Overview
Parker Labs 48-39 Protex Disinfectant Wipes (60 Wipes per Softpack / 12 Softpacks per Box)
PARKER LAB HAS CHANGED 46-39 TO PROTEX ULTRA DISINFECTANT WIPES 48-39
Condition: New
Description
Additional information
PDF Documents
Description
A powerful one-step disinfectant delivered in a convenient, premoistened wipe. Effective against a broad spectrum of pathogens, including MRSA, HIV, Staph and many others. Useful in disinfecting ultrasound transducers, probes, mammography compressor plates and other hard nonporous, non-surgical surfaces.
Features
Soft, nonabrasive wipe is gentle for sensitive equipment
Eliminates 99.9% of bacteria in 15 seconds
Disinfects in just 4 minutes
Convenient re-sealable Softpack
\"STAY PUT\" adhesive backing secures package to most surfaces
Alcohol, Bleach and Solvent-FREE
For hospital and institutional use
EPA registered
60 Wipes per Softpack / 12 Softpacks per Box
Protex is a one-step, disinfectant cleaner that is effective against a broad spectrum of bacteria, is virucidal*, fungicidal, and inhibits the growth of mold and mildew, and their odors, when used as directed.
Protex is effective against:
MRSA
Coronavirus
VISA
HIV
E-coli
Herpes
VRE
Salmonella
Influenza
HBV
HCV
Norwalk Virus
PDF Documents