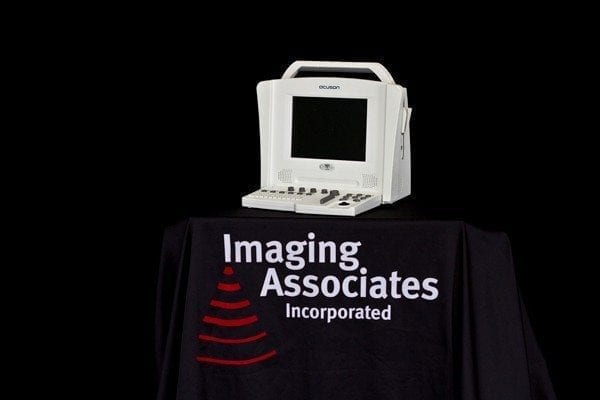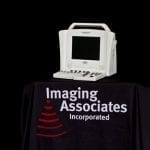 SIEMENS Cypress
WC_Product_Simple Object
(
    [id:protected] => 3873
    [data:protected] => Array
        (
            [name] => SIEMENS Cypress
            [slug] => cypress
            [date_created] => WC_DateTime Object
                (
                    [utc_offset:protected] => 0
                    [date] => 2018-01-25 16:28:00.000000
                    [timezone_type] => 3
                    [timezone] => America/New_York
                )

            [date_modified] => WC_DateTime Object
                (
                    [utc_offset:protected] => 0
                    [date] => 2018-04-05 15:49:30.000000
                    [timezone_type] => 3
                    [timezone] => America/New_York
                )

            [status] => publish
            [featured] => 
            [catalog_visibility] => visible
            [description] => 

Features



Lightweight, portable, hand-carried system
Small size and foot print
Fold-up control panel
Convenient carry handle
Monitor has a protective anti-glare and anti-reflective lens
Easy to use
Simple intuitive controls
Mode-dependent soft keys/hard keys
Alpha-numeric keyboard
One (1) transducer port with the BF connector
Universal transducer holder on the right-side panel
Optional deluxe cart with height and tilt adjustment, front pivoting wheels, compartments for video peripherals, accessories and the gel holder
Optional mobile services cart that is light weight and height adjustable
Digital dynamic exam acquisition, storage, database, review and transfer
Embedded DICOM conformance
Patient report with audio capture
Internal hard drive for image and data storage
Internal storage of approximately 50 patient studies (25-30 loops per study)
Integrated 3.5" Magneto Optical Disk Drive
System Specifications
Height: 35.6 cm (14 in)
Width: 40.6 cm (16 in)
Depth (with keyboard folded): 20.3 cm (8 in)
Weight: 8.6 kg (19 lb)
Display Screen: 10.4-inch flat panel active matrix display
Applications
Vascular
Abdominal
Cardiac
Transducer Types
Phased Array
Linear Array
Curved Array
Curved-Linear Array
Multiplane TEE
CW Spectral Doppler
Ultrasound Catheter
Operating Modes
2D, Fundamental and Harmonic Imaging
M-Mode, vertical split screen display with 2-D
Color Doppler Velocity (CDV)
Color Doppler Energy (CDE)
Pulsed Wave Doppler (PW)
Continuous Wave Doppler (CW)
Duplex Doppler (combined 2-D and Spectral Doppler Display)
Transducers
ACUSON 3V2c – 2-4MHz, Phased Array (Adult Transthoracic)
ACUSON 7V3c – 3-7MHz, Phased Array (Pediatric Transthoracic)
ACUSON 7L3 – 5-7MHz, Linear Array (Vascular)
ACUSON 4C1 – 2-4MHz, Curved-Linear Array (Abdominal)
ACUSON V5Ms – 3-6MHz, Phased Array (Adult Multiplane Transesophageal)
ACUSON AcuNav 8F – Ultrasound Catheter
ACUSON AcuNav 10F – Ultrasound Catheter
ACUSON Aux CW – 2.0MHz, Non-Imaging, CW Spectral Doppler (Adult and Pediatric TTE)
Imaging Associates offers this ultrasound system in used and fully refurbished condition. Our refurbished ultrasound systems have undergone extensive testing and meet or exceed OEM specifications. They are re-configured to meet the current needs of the customer. They have been completely refurbished technically and cosmetically to like new condition. For more information on this ultrasound system please click on the box located at the top of this page, then fill out and submit the form. [short_description] =>
Quick Overview
The ACUSON Cypress system is a highly miniaturized, all digital, phased and linear array system that provides complete studies and outstanding images – even on the most technically difficult patients. The Cypress system was designed for portability, durability, reliability, and to withstand the rigors of constant transportation. [sku] => [price] => [regular_price] => [sale_price] => [date_on_sale_from] => [date_on_sale_to] => [total_sales] => 0 [tax_status] => taxable [tax_class] => [manage_stock] => [stock_quantity] => [stock_status] => instock [backorders] => no [low_stock_amount] => [sold_individually] => [weight] => 19 [length] => [width] => [height] => [upsell_ids] => Array ( ) [cross_sell_ids] => Array ( ) [parent_id] => 0 [reviews_allowed] => [purchase_note] => [attributes] => Array ( ) [default_attributes] => Array ( ) [menu_order] => 0 [post_password] => [virtual] => [downloadable] => [category_ids] => Array ( [0] => 230 [1] => 229 ) [tag_ids] => Array ( ) [shipping_class_id] => 0 [downloads] => Array ( ) [image_id] => 2097 [gallery_image_ids] => Array ( ) [download_limit] => -1 [download_expiry] => -1 [rating_counts] => Array ( ) [average_rating] => 0 [review_count] => 0 ) [changes:protected] => Array ( ) [object_read:protected] => 1 [object_type:protected] => product [extra_data:protected] => Array ( ) [default_data:protected] => Array ( [name] => [slug] => [date_created] => [date_modified] => [status] => [featured] => [catalog_visibility] => visible [description] => [short_description] => [sku] => [price] => [regular_price] => [sale_price] => [date_on_sale_from] => [date_on_sale_to] => [total_sales] => 0 [tax_status] => taxable [tax_class] => [manage_stock] => [stock_quantity] => [stock_status] => instock [backorders] => no [low_stock_amount] => [sold_individually] => [weight] => [length] => [width] => [height] => [upsell_ids] => Array ( ) [cross_sell_ids] => Array ( ) [parent_id] => 0 [reviews_allowed] => 1 [purchase_note] => [attributes] => Array ( ) [default_attributes] => Array ( ) [menu_order] => 0 [post_password] => [virtual] => [downloadable] => [category_ids] => Array ( ) [tag_ids] => Array ( ) [shipping_class_id] => 0 [downloads] => Array ( ) [image_id] => [gallery_image_ids] => Array ( ) [download_limit] => -1 [download_expiry] => -1 [rating_counts] => Array ( ) [average_rating] => 0 [review_count] => 0 ) [data_store:protected] => WC_Data_Store Object ( [instance:WC_Data_Store:private] => WC_Product_Data_Store_CPT Object ( [meta_type:protected] => post [object_id_field_for_meta:protected] => [internal_meta_keys:protected] => Array ( [0] => _visibility [1] => _sku [2] => _price [3] => _regular_price [4] => _sale_price [5] => _sale_price_dates_from [6] => _sale_price_dates_to [7] => total_sales [8] => _tax_status [9] => _tax_class [10] => _manage_stock [11] => _stock [12] => _stock_status [13] => _backorders [14] => _low_stock_amount [15] => _sold_individually [16] => _weight [17] => _length [18] => _width [19] => _height [20] => _upsell_ids [21] => _crosssell_ids [22] => _purchase_note [23] => _default_attributes [24] => _product_attributes [25] => _virtual [26] => _downloadable [27] => _download_limit [28] => _download_expiry [29] => _featured [30] => _downloadable_files [31] => _wc_rating_count [32] => _wc_average_rating [33] => _wc_review_count [34] => _variation_description [35] => _thumbnail_id [36] => _file_paths [37] => _product_image_gallery [38] => _product_version [39] => _wp_old_slug [40] => _edit_last [41] => _edit_lock ) [must_exist_meta_keys:protected] => Array ( [0] => _tax_class ) [extra_data_saved:protected] => [updated_props:protected] => Array ( ) ) [stores:WC_Data_Store:private] => Array ( [coupon] => WC_Coupon_Data_Store_CPT [customer] => WC_Customer_Data_Store [customer-download] => WC_Customer_Download_Data_Store [customer-download-log] => WC_Customer_Download_Log_Data_Store [customer-session] => WC_Customer_Data_Store_Session [order] => WC_Order_Data_Store_CPT [order-refund] => WC_Order_Refund_Data_Store_CPT [order-item] => WC_Order_Item_Data_Store [order-item-coupon] => WC_Order_Item_Coupon_Data_Store [order-item-fee] => WC_Order_Item_Fee_Data_Store [order-item-product] => WC_Order_Item_Product_Data_Store [order-item-shipping] => WC_Order_Item_Shipping_Data_Store [order-item-tax] => WC_Order_Item_Tax_Data_Store [payment-token] => WC_Payment_Token_Data_Store [product] => WC_Product_Data_Store_CPT [product-grouped] => WC_Product_Grouped_Data_Store_CPT [product-variable] => WC_Product_Variable_Data_Store_CPT [product-variation] => WC_Product_Variation_Data_Store_CPT [shipping-zone] => WC_Shipping_Zone_Data_Store [webhook] => WC_Webhook_Data_Store [report-revenue-stats] => Automattic\WooCommerce\Admin\API\Reports\Orders\Stats\DataStore [report-orders] => Automattic\WooCommerce\Admin\API\Reports\Orders\DataStore [report-orders-stats] => Automattic\WooCommerce\Admin\API\Reports\Orders\Stats\DataStore [report-products] => Automattic\WooCommerce\Admin\API\Reports\Products\DataStore [report-variations] => Automattic\WooCommerce\Admin\API\Reports\Variations\DataStore [report-products-stats] => Automattic\WooCommerce\Admin\API\Reports\Products\Stats\DataStore [report-variations-stats] => Automattic\WooCommerce\Admin\API\Reports\Variations\Stats\DataStore [report-categories] => Automattic\WooCommerce\Admin\API\Reports\Categories\DataStore [report-taxes] => Automattic\WooCommerce\Admin\API\Reports\Taxes\DataStore [report-taxes-stats] => Automattic\WooCommerce\Admin\API\Reports\Taxes\Stats\DataStore [report-coupons] => Automattic\WooCommerce\Admin\API\Reports\Coupons\DataStore [report-coupons-stats] => Automattic\WooCommerce\Admin\API\Reports\Coupons\Stats\DataStore [report-downloads] => Automattic\WooCommerce\Admin\API\Reports\Downloads\DataStore [report-downloads-stats] => Automattic\WooCommerce\Admin\API\Reports\Downloads\Stats\DataStore [admin-note] => Automattic\WooCommerce\Admin\Notes\DataStore [report-customers] => Automattic\WooCommerce\Admin\API\Reports\Customers\DataStore [report-customers-stats] => Automattic\WooCommerce\Admin\API\Reports\Customers\Stats\DataStore [report-stock-stats] => Automattic\WooCommerce\Admin\API\Reports\Stock\Stats\DataStore [filter_preset] => YITH_WCAN_Preset_Data_Store [filter_session] => YITH_WCAN_Session_Data_Store [wishlist] => YITH_WCWL_Wishlist_Data_Store [wishlist-item] => YITH_WCWL_Wishlist_Item_Data_Store ) [current_class_name:WC_Data_Store:private] => WC_Product_Data_Store_CPT [object_type:WC_Data_Store:private] => product-simple ) [cache_group:protected] => products [meta_data:protected] => [legacy_datastore_props:protected] => Array ( ) [post_type:protected] => product [supports:protected] => Array ( [0] => ajax_add_to_cart ) )
Quote request or question?
Quick Overview
The ACUSON Cypress system is a highly miniaturized, all digital, phased and linear array system that provides complete studies and outstanding images – even on the most technically difficult patients. The Cypress system was designed for portability, durability, reliability, and to withstand the rigors of constant transportation.
Description
Additional information
PDF Documents
Description
Features
Lightweight, portable, hand-carried system
Small size and foot print
Fold-up control panel
Convenient carry handle
Monitor has a protective anti-glare and anti-reflective lens
Easy to use
Simple intuitive controls
Mode-dependent soft keys/hard keys
Alpha-numeric keyboard
One (1) transducer port with the BF connector
Universal transducer holder on the right-side panel
Optional deluxe cart with height and tilt adjustment, front pivoting wheels, compartments for video peripherals, accessories and the gel holder
Optional mobile services cart that is light weight and height adjustable
Digital dynamic exam acquisition, storage, database, review and transfer
Embedded DICOM conformance
Patient report with audio capture
Internal hard drive for image and data storage
Internal storage of approximately 50 patient studies (25-30 loops per study)
Integrated 3.5" Magneto Optical Disk Drive
System Specifications
Height: 35.6 cm (14 in)
Width: 40.6 cm (16 in)
Depth (with keyboard folded): 20.3 cm (8 in)
Weight: 8.6 kg (19 lb)
Display Screen: 10.4-inch flat panel active matrix display
Applications
Vascular
Abdominal
Cardiac
Transducer Types
Phased Array
Linear Array
Curved Array
Curved-Linear Array
Multiplane TEE
CW Spectral Doppler
Ultrasound Catheter
Operating Modes
2D, Fundamental and Harmonic Imaging
M-Mode, vertical split screen display with 2-D
Color Doppler Velocity (CDV)
Color Doppler Energy (CDE)
Pulsed Wave Doppler (PW)
Continuous Wave Doppler (CW)
Duplex Doppler (combined 2-D and Spectral Doppler Display)
Transducers
ACUSON 3V2c – 2-4MHz, Phased Array (Adult Transthoracic)
ACUSON 7V3c – 3-7MHz, Phased Array (Pediatric Transthoracic)
ACUSON 7L3 – 5-7MHz, Linear Array (Vascular)
ACUSON 4C1 – 2-4MHz, Curved-Linear Array (Abdominal)
ACUSON V5Ms – 3-6MHz, Phased Array (Adult Multiplane Transesophageal)
ACUSON AcuNav 8F – Ultrasound Catheter
ACUSON AcuNav 10F – Ultrasound Catheter
ACUSON Aux CW – 2.0MHz, Non-Imaging, CW Spectral Doppler (Adult and Pediatric TTE)
Imaging Associates offers this ultrasound system in used and fully refurbished condition. Our refurbished ultrasound systems have undergone extensive testing and meet or exceed OEM specifications. They are re-configured to meet the current needs of the customer. They have been completely refurbished technically and cosmetically to like new condition. For more information on this ultrasound system please click on the box located at the top of this page, then fill out and submit the form.
PDF Documents