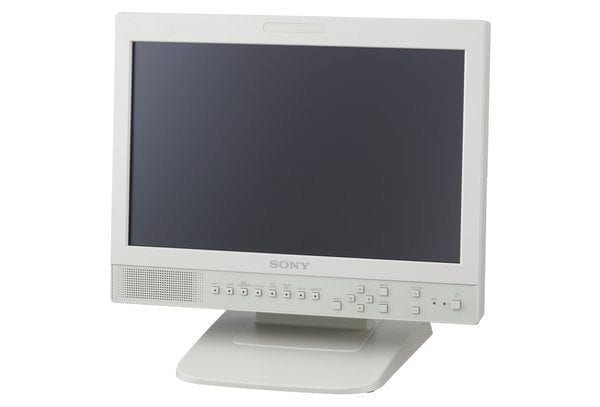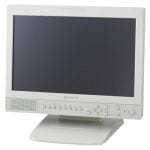 Sony LMD-1530MD
WC_Product_Simple Object
(
    [id:protected] => 3885
    [data:protected] => Array
        (
            [name] => Sony LMD-1530MD
            [slug] => lmd-1530md
            [date_created] => WC_DateTime Object
                (
                    [utc_offset:protected] => 0
                    [date] => 2018-01-25 21:28:01.000000
                    [timezone_type] => 3
                    [timezone] => America/New_York
                )

            [date_modified] => WC_DateTime Object
                (
                    [utc_offset:protected] => 0
                    [date] => 2020-05-29 09:17:50.000000
                    [timezone_type] => 3
                    [timezone] => America/New_York
                )

            [status] => publish
            [featured] => 1
            [catalog_visibility] => visible
            [description] => 

As a successor model to the LMD-1420MD, Sony introduces the new LMD-1530MD 15" HD medical grade widescreen monitor* to is comprehensive line-up. Incorporating a higher resolution WXGA panel (1280 x 768) and a wider viewing area than the LMD-1420MD, the LMD-1530MD offers clear and precise images essential for today's demanding medical applications. The LMD-1530MD is equipped with a 10-bit signal processor to reproduce lifelike images with smooth gradation and accurate color consistency that's faithful to the original source. The monitor features HDMI and component HD signal inputs and accepts a wide variety of SD signal inputs. For ultimate flexibility, users can easily select from a variety of scan modes including Full Scan mode, which enables an image to be displayed fully both vertically and horizontally on the screen. Its outstanding picture quality, versatile inputs, multiple display modes and lightweight compact design make the LMD-1530MD an ideal cost effective choice for easy integration into a variety of applications such as a doctor's office or operating room.




Features



Built-in HD input via HDMI Interface or analog component interface
Accepts SD inputs including analog composite, Y/C (S-Video), 525i/625i component and RGB.
Features a variety of image scan modes providing flexibility for any medical application
Selectable color temperature settings
Five Gamma settings
On-screen display (OSD) in seven languages
Built-in tally lamp to identify when images are captured or recorded
Key inhibit function: prevents unintentional setting changes
Parallel remote control interface
Scratch resistant AR-coated protection layer
Built-in monitor stand
Vesa mounting standard compliance (100 mm spacing)
Technical Specifications
Picture Performance
LCD panel: a-Si TFT Active Matrix
Picture size: 334 x 200, 390 mm (W/H, Diagonal) (13 1/4 x 7 7/8, 15 3/8 inches)
Resolution: 1280 x 768 dots (WXGA)
Viewing angle: 88°/ 88° / 88°/ 88° (typical)
Scan Normal: 0%, Over 5 %
Aspect: 15:9
Display colour: 16,770,000
Input/ Output Connectors
LINE A Input Connectors
Y/C input: Mini DIN 4-pin (1)
VIDEO input: BNC (1), 1 Vp-p ±3 dB, negative synchronization
AUDIO input: Phono jack (1), -5 dBu 47 kilo ohms or higher
RGB/Component input connectors: BNC (3)
RGB input: 0.7 Vp-p ±3 dB, (Sync On Green, 0.3 Vp-p negative sync.)
Component input: 0.7 Vp-p ±3 dB, (Sync on Y, 0.3 Vp-p negative sync.)
AUDIO input: Phono jack (1), -5 dBu 47 kilos ohms or higher
OPTION IN connector: D-sub 9-pin (1), female
OPTION AUDIO IN connector: Phono jack (1), -5 dBu 47 kilos ohms or higher
External synchronized input connector: BNC (1), 0.3 to 4 Vp-p negative polarity binary
HDMI IN connector: HDMI (1)
PARALLEL REMOTE Input Connector
Parallel remote: Modular connector 8-pin (1)
LINE A Output Connectors
Y/C output: Mini DIN 4-pin (1), Loop-through, with 75 ohms automatic terminal function
VIDEO output: BNC (1), Loop-through, with 75 ohms automatic terminal function
AUDIO output: Phono jack (1), Loop-through
RGB/COMPONENT Output Connectors
RGB/Component output: BNC (3), Loop-through, with 75 ohms automatic terminal function
AUDIO output: Phono jack (1), Loop-through
External Synchronized Output
Connector: BNC (1), Loop-through, with 75 ohms automatic terminal function
Built-in speaker output: 0.5 W (mono)
General
Power: AC 100 V to 240 V, 50/60 Hz
Power Consumption: Maximum 40 W, 0.6 A to 0.4 A
Dimensions (W/H/D): Approx. 372 x 336 x 264 mm (14 3/4 x 13 1/4 x 10 1/2 inches) (not including the projection parts)
Mass: Approx. 6.2 kg (13 lb 11 oz)
Operating Conditions
Temperature: 0 °C to 35 °C (32 °F to 95 °F)
Recommended temperature: 20 °C to 30 °C (68 °F to 86 °F)
Humidity: 30 % to 85 % (no condensation)
Pressure: 700 hPa to 1060 hPa
Storage and Transport Conditions
Temperature: -20 °C to 60 °C (-4 °F to +140 °F)
Humidity: 0 % to 90 %
Pressure: 700 hPa to 1060 hPa
Supplied Accessories
AC power cord (1)
AC plug holder (2)
Instruction for Use (1)
CD-ROM (1)
Using the CD-ROM Manual (1)
Quick Reference (1)
When you First Use the Monitor (1)
Sales Companied Guide (1)
Warranty book (1)
[short_description] =>
Quick Overview
Sony LMD-1530MD 15\" HD Medical Grade Monitor
[sku] => [price] => [regular_price] => [sale_price] => [date_on_sale_from] => [date_on_sale_to] => [total_sales] => 0 [tax_status] => taxable [tax_class] => [manage_stock] => [stock_quantity] => [stock_status] => instock [backorders] => no [low_stock_amount] => [sold_individually] => [weight] => 17 [length] => [width] => [height] => [upsell_ids] => Array ( ) [cross_sell_ids] => Array ( ) [parent_id] => 0 [reviews_allowed] => [purchase_note] => [attributes] => Array ( ) [default_attributes] => Array ( ) [menu_order] => 0 [post_password] => [virtual] => [downloadable] => [category_ids] => Array ( [0] => 214 ) [tag_ids] => Array ( ) [shipping_class_id] => 0 [downloads] => Array ( ) [image_id] => 2086 [gallery_image_ids] => Array ( ) [download_limit] => -1 [download_expiry] => -1 [rating_counts] => Array ( ) [average_rating] => 0 [review_count] => 0 ) [changes:protected] => Array ( ) [object_read:protected] => 1 [object_type:protected] => product [extra_data:protected] => Array ( ) [default_data:protected] => Array ( [name] => [slug] => [date_created] => [date_modified] => [status] => [featured] => [catalog_visibility] => visible [description] => [short_description] => [sku] => [price] => [regular_price] => [sale_price] => [date_on_sale_from] => [date_on_sale_to] => [total_sales] => 0 [tax_status] => taxable [tax_class] => [manage_stock] => [stock_quantity] => [stock_status] => instock [backorders] => no [low_stock_amount] => [sold_individually] => [weight] => [length] => [width] => [height] => [upsell_ids] => Array ( ) [cross_sell_ids] => Array ( ) [parent_id] => 0 [reviews_allowed] => 1 [purchase_note] => [attributes] => Array ( ) [default_attributes] => Array ( ) [menu_order] => 0 [post_password] => [virtual] => [downloadable] => [category_ids] => Array ( ) [tag_ids] => Array ( ) [shipping_class_id] => 0 [downloads] => Array ( ) [image_id] => [gallery_image_ids] => Array ( ) [download_limit] => -1 [download_expiry] => -1 [rating_counts] => Array ( ) [average_rating] => 0 [review_count] => 0 ) [data_store:protected] => WC_Data_Store Object ( [instance:WC_Data_Store:private] => WC_Product_Data_Store_CPT Object ( [meta_type:protected] => post [object_id_field_for_meta:protected] => [internal_meta_keys:protected] => Array ( [0] => _visibility [1] => _sku [2] => _price [3] => _regular_price [4] => _sale_price [5] => _sale_price_dates_from [6] => _sale_price_dates_to [7] => total_sales [8] => _tax_status [9] => _tax_class [10] => _manage_stock [11] => _stock [12] => _stock_status [13] => _backorders [14] => _low_stock_amount [15] => _sold_individually [16] => _weight [17] => _length [18] => _width [19] => _height [20] => _upsell_ids [21] => _crosssell_ids [22] => _purchase_note [23] => _default_attributes [24] => _product_attributes [25] => _virtual [26] => _downloadable [27] => _download_limit [28] => _download_expiry [29] => _featured [30] => _downloadable_files [31] => _wc_rating_count [32] => _wc_average_rating [33] => _wc_review_count [34] => _variation_description [35] => _thumbnail_id [36] => _file_paths [37] => _product_image_gallery [38] => _product_version [39] => _wp_old_slug [40] => _edit_last [41] => _edit_lock ) [must_exist_meta_keys:protected] => Array ( [0] => _tax_class ) [extra_data_saved:protected] => [updated_props:protected] => Array ( ) ) [stores:WC_Data_Store:private] => Array ( [coupon] => WC_Coupon_Data_Store_CPT [customer] => WC_Customer_Data_Store [customer-download] => WC_Customer_Download_Data_Store [customer-download-log] => WC_Customer_Download_Log_Data_Store [customer-session] => WC_Customer_Data_Store_Session [order] => WC_Order_Data_Store_CPT [order-refund] => WC_Order_Refund_Data_Store_CPT [order-item] => WC_Order_Item_Data_Store [order-item-coupon] => WC_Order_Item_Coupon_Data_Store [order-item-fee] => WC_Order_Item_Fee_Data_Store [order-item-product] => WC_Order_Item_Product_Data_Store [order-item-shipping] => WC_Order_Item_Shipping_Data_Store [order-item-tax] => WC_Order_Item_Tax_Data_Store [payment-token] => WC_Payment_Token_Data_Store [product] => WC_Product_Data_Store_CPT [product-grouped] => WC_Product_Grouped_Data_Store_CPT [product-variable] => WC_Product_Variable_Data_Store_CPT [product-variation] => WC_Product_Variation_Data_Store_CPT [shipping-zone] => WC_Shipping_Zone_Data_Store [webhook] => WC_Webhook_Data_Store [report-revenue-stats] => Automattic\WooCommerce\Admin\API\Reports\Orders\Stats\DataStore [report-orders] => Automattic\WooCommerce\Admin\API\Reports\Orders\DataStore [report-orders-stats] => Automattic\WooCommerce\Admin\API\Reports\Orders\Stats\DataStore [report-products] => Automattic\WooCommerce\Admin\API\Reports\Products\DataStore [report-variations] => Automattic\WooCommerce\Admin\API\Reports\Variations\DataStore [report-products-stats] => Automattic\WooCommerce\Admin\API\Reports\Products\Stats\DataStore [report-variations-stats] => Automattic\WooCommerce\Admin\API\Reports\Variations\Stats\DataStore [report-categories] => Automattic\WooCommerce\Admin\API\Reports\Categories\DataStore [report-taxes] => Automattic\WooCommerce\Admin\API\Reports\Taxes\DataStore [report-taxes-stats] => Automattic\WooCommerce\Admin\API\Reports\Taxes\Stats\DataStore [report-coupons] => Automattic\WooCommerce\Admin\API\Reports\Coupons\DataStore [report-coupons-stats] => Automattic\WooCommerce\Admin\API\Reports\Coupons\Stats\DataStore [report-downloads] => Automattic\WooCommerce\Admin\API\Reports\Downloads\DataStore [report-downloads-stats] => Automattic\WooCommerce\Admin\API\Reports\Downloads\Stats\DataStore [admin-note] => Automattic\WooCommerce\Admin\Notes\DataStore [report-customers] => Automattic\WooCommerce\Admin\API\Reports\Customers\DataStore [report-customers-stats] => Automattic\WooCommerce\Admin\API\Reports\Customers\Stats\DataStore [report-stock-stats] => Automattic\WooCommerce\Admin\API\Reports\Stock\Stats\DataStore [filter_preset] => YITH_WCAN_Preset_Data_Store [filter_session] => YITH_WCAN_Session_Data_Store [wishlist] => YITH_WCWL_Wishlist_Data_Store [wishlist-item] => YITH_WCWL_Wishlist_Item_Data_Store ) [current_class_name:WC_Data_Store:private] => WC_Product_Data_Store_CPT [object_type:WC_Data_Store:private] => product-simple ) [cache_group:protected] => products [meta_data:protected] => [legacy_datastore_props:protected] => Array ( ) [post_type:protected] => product [supports:protected] => Array ( [0] => ajax_add_to_cart ) )
Quote request or question?
Quick Overview
Sony LMD-1530MD 15\" HD Medical Grade Monitor
Condition: New
Description
Additional information
PDF Documents
Description
As a successor model to the LMD-1420MD, Sony introduces the new LMD-1530MD 15" HD medical grade widescreen monitor* to is comprehensive line-up. Incorporating a higher resolution WXGA panel (1280 x 768) and a wider viewing area than the LMD-1420MD, the LMD-1530MD offers clear and precise images essential for today's demanding medical applications. The LMD-1530MD is equipped with a 10-bit signal processor to reproduce lifelike images with smooth gradation and accurate color consistency that's faithful to the original source. The monitor features HDMI and component HD signal inputs and accepts a wide variety of SD signal inputs. For ultimate flexibility, users can easily select from a variety of scan modes including Full Scan mode, which enables an image to be displayed fully both vertically and horizontally on the screen. Its outstanding picture quality, versatile inputs, multiple display modes and lightweight compact design make the LMD-1530MD an ideal cost effective choice for easy integration into a variety of applications such as a doctor's office or operating room.
Features
Built-in HD input via HDMI Interface or analog component interface
Accepts SD inputs including analog composite, Y/C (S-Video), 525i/625i component and RGB.
Features a variety of image scan modes providing flexibility for any medical application
Selectable color temperature settings
Five Gamma settings
On-screen display (OSD) in seven languages
Built-in tally lamp to identify when images are captured or recorded
Key inhibit function: prevents unintentional setting changes
Parallel remote control interface
Scratch resistant AR-coated protection layer
Built-in monitor stand
Vesa mounting standard compliance (100 mm spacing)
Technical Specifications
Picture Performance
LCD panel: a-Si TFT Active Matrix
Picture size: 334 x 200, 390 mm (W/H, Diagonal) (13 1/4 x 7 7/8, 15 3/8 inches)
Resolution: 1280 x 768 dots (WXGA)
Viewing angle: 88°/ 88° / 88°/ 88° (typical)
Scan Normal: 0%, Over 5 %
Aspect: 15:9
Display colour: 16,770,000
Input/ Output Connectors
LINE A Input Connectors
Y/C input: Mini DIN 4-pin (1)
VIDEO input: BNC (1), 1 Vp-p ±3 dB, negative synchronization
AUDIO input: Phono jack (1), -5 dBu 47 kilo ohms or higher
RGB/Component input connectors: BNC (3)
RGB input: 0.7 Vp-p ±3 dB, (Sync On Green, 0.3 Vp-p negative sync.)
Component input: 0.7 Vp-p ±3 dB, (Sync on Y, 0.3 Vp-p negative sync.)
AUDIO input: Phono jack (1), -5 dBu 47 kilos ohms or higher
OPTION IN connector: D-sub 9-pin (1), female
OPTION AUDIO IN connector: Phono jack (1), -5 dBu 47 kilos ohms or higher
External synchronized input connector: BNC (1), 0.3 to 4 Vp-p negative polarity binary
HDMI IN connector: HDMI (1)
PARALLEL REMOTE Input Connector
Parallel remote: Modular connector 8-pin (1)
LINE A Output Connectors
Y/C output: Mini DIN 4-pin (1), Loop-through, with 75 ohms automatic terminal function
VIDEO output: BNC (1), Loop-through, with 75 ohms automatic terminal function
AUDIO output: Phono jack (1), Loop-through
RGB/COMPONENT Output Connectors
RGB/Component output: BNC (3), Loop-through, with 75 ohms automatic terminal function
AUDIO output: Phono jack (1), Loop-through
External Synchronized Output
Connector: BNC (1), Loop-through, with 75 ohms automatic terminal function
Built-in speaker output: 0.5 W (mono)
General
Power: AC 100 V to 240 V, 50/60 Hz
Power Consumption: Maximum 40 W, 0.6 A to 0.4 A
Dimensions (W/H/D): Approx. 372 x 336 x 264 mm (14 3/4 x 13 1/4 x 10 1/2 inches) (not including the projection parts)
Mass: Approx. 6.2 kg (13 lb 11 oz)
Operating Conditions
Temperature: 0 °C to 35 °C (32 °F to 95 °F)
Recommended temperature: 20 °C to 30 °C (68 °F to 86 °F)
Humidity: 30 % to 85 % (no condensation)
Pressure: 700 hPa to 1060 hPa
Storage and Transport Conditions
Temperature: -20 °C to 60 °C (-4 °F to +140 °F)
Humidity: 0 % to 90 %
Pressure: 700 hPa to 1060 hPa
Supplied Accessories
AC power cord (1)
AC plug holder (2)
Instruction for Use (1)
CD-ROM (1)
Using the CD-ROM Manual (1)
Quick Reference (1)
When you First Use the Monitor (1)
Sales Companied Guide (1)
Warranty book (1)