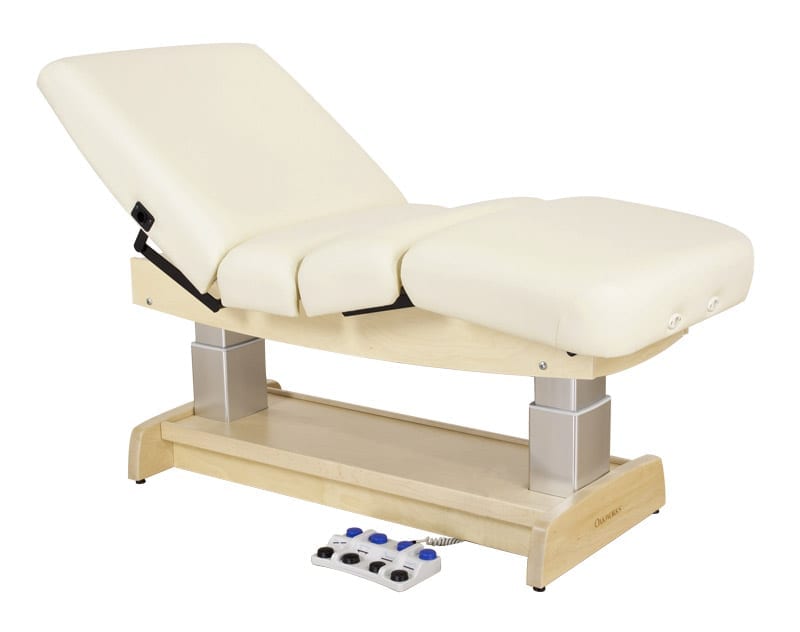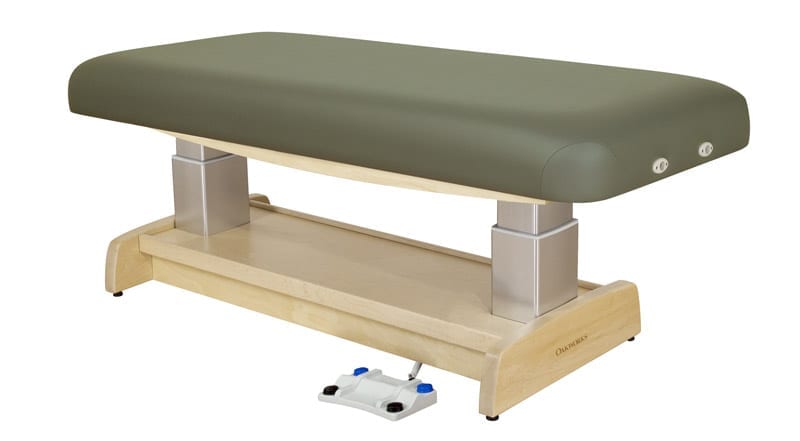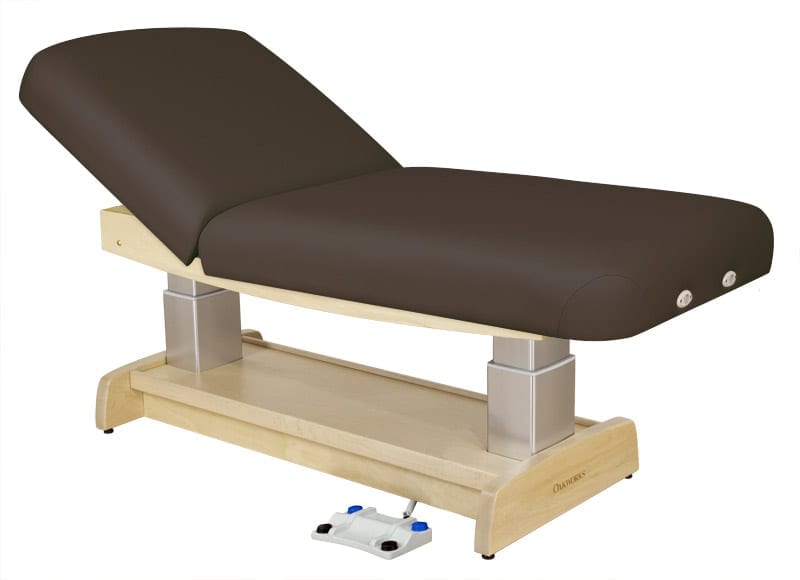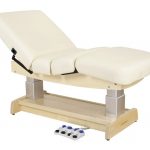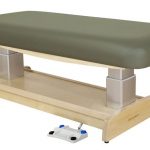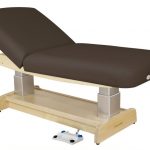 Oakworks Medical – PF SERIES
WC_Product_Simple Object
(
    [id:protected] => 4596
    [data:protected] => Array
        (
            [name] => Oakworks Medical - PF SERIES
            [slug] => oakworks-medical-pf-series
            [date_created] => WC_DateTime Object
                (
                    [utc_offset:protected] => 0
                    [date] => 2018-10-12 11:35:48.000000
                    [timezone_type] => 3
                    [timezone] => America/New_York
                )

            [date_modified] => WC_DateTime Object
                (
                    [utc_offset:protected] => 0
                    [date] => 2020-05-28 14:34:19.000000
                    [timezone_type] => 3
                    [timezone] => America/New_York
                )

            [status] => publish
            [featured] => 
            [catalog_visibility] => visible
            [description] => 

PF SERIES Exam Table




MODEL PF400
MODEL PF250
MODEL PF200


The PF Series Exam Tables are designed to maximize comfort for extended treatments while offering the beauty of wood to create a Spa-like atmosphere. The fully electric design comes with a super soft and supportive padding system.


Features


Top Dimensions: Varying widths x 73" (185cm) long

Foot Control: Controls all powered movements

Weight Capacity: 550 lb (250kg)

Product Weight: 235 lb (106kg)

Padding - PF400: 4" (10cm) Comfort FoamTM

Padding - PF250 & PF200: 3" (8cm) or 4" (10cm) Comfort FoamTM

Fabric: Premium, PVC free TerraTouchTM

Warranty: 3 years parts, 2 year labor

Safety Listings: FDA listed, CE marked, cETLus approved, CB Certificate
            [short_description] => 

Quick Overview


PF SERIES Exam Table

• Choice of three different tops
• Beautiful wood base with choice of finishes
• Up to 4 powered motions
            [sku] => 
            [price] => 
            [regular_price] => 
            [sale_price] => 
            [date_on_sale_from] => 
            [date_on_sale_to] => 
            [total_sales] => 0
            [tax_status] => taxable
            [tax_class] => 
            [manage_stock] => 
            [stock_quantity] => 
            [stock_status] => instock
            [backorders] => no
            [low_stock_amount] => 
            [sold_individually] => 
            [weight] => 
            [length] => 
            [width] => 
            [height] => 
            [upsell_ids] => Array
                (
                )

            [cross_sell_ids] => Array
                (
                )

            [parent_id] => 0
            [reviews_allowed] => 
            [purchase_note] => 
            [attributes] => Array
                (
                )

            [default_attributes] => Array
                (
                )

            [menu_order] => 0
            [post_password] => 
            [virtual] => 
            [downloadable] => 
            [category_ids] => Array
                (
                    [0] => 219
                )

            [tag_ids] => Array
                (
                )

            [shipping_class_id] => 0
            [downloads] => Array
                (
                )

            [image_id] => 4616
            [gallery_image_ids] => Array
                (
                    [0] => 4614
                    [1] => 4615
                )

            [download_limit] => 0
            [download_expiry] => 0
            [rating_counts] => Array
                (
                )

            [average_rating] => 0
            [review_count] => 0
        )

    [changes:protected] => Array
        (
        )

    [object_read:protected] => 1
    [object_type:protected] => product
    [extra_data:protected] => Array
        (
        )

    [default_data:protected] => Array
        (
            [name] => 
            [slug] => 
            [date_created] => 
            [date_modified] => 
            [status] => 
            [featured] => 
            [catalog_visibility] => visible
            [description] => 
            [short_description] => 
            [sku] => 
            [price] => 
            [regular_price] => 
            [sale_price] => 
            [date_on_sale_from] => 
            [date_on_sale_to] => 
            [total_sales] => 0
            [tax_status] => taxable
            [tax_class] => 
            [manage_stock] => 
            [stock_quantity] => 
            [stock_status] => instock
            [backorders] => no
            [low_stock_amount] => 
            [sold_individually] => 
            [weight] => 
            [length] => 
            [width] => 
            [height] => 
            [upsell_ids] => Array
                (
                )

            [cross_sell_ids] => Array
                (
                )

            [parent_id] => 0
            [reviews_allowed] => 1
            [purchase_note] => 
            [attributes] => Array
                (
                )

            [default_attributes] => Array
                (
                )

            [menu_order] => 0
            [post_password] => 
            [virtual] => 
            [downloadable] => 
            [category_ids] => Array
                (
                )

            [tag_ids] => Array
                (
                )

            [shipping_class_id] => 0
            [downloads] => Array
                (
                )

            [image_id] => 
            [gallery_image_ids] => Array
                (
                )

            [download_limit] => -1
            [download_expiry] => -1
            [rating_counts] => Array
                (
                )

            [average_rating] => 0
            [review_count] => 0
        )

    [data_store:protected] => WC_Data_Store Object
        (
            [instance:WC_Data_Store:private] => WC_Product_Data_Store_CPT Object
                (
                    [meta_type:protected] => post
                    [object_id_field_for_meta:protected] => 
                    [internal_meta_keys:protected] => Array
                        (
                            [0] => _visibility
                            [1] => _sku
                            [2] => _price
                            [3] => _regular_price
                            [4] => _sale_price
                            [5] => _sale_price_dates_from
                            [6] => _sale_price_dates_to
                            [7] => total_sales
                            [8] => _tax_status
                            [9] => _tax_class
                            [10] => _manage_stock
                            [11] => _stock
                            [12] => _stock_status
                            [13] => _backorders
                            [14] => _low_stock_amount
                            [15] => _sold_individually
                            [16] => _weight
                            [17] => _length
                            [18] => _width
                            [19] => _height
                            [20] => _upsell_ids
                            [21] => _crosssell_ids
                            [22] => _purchase_note
                            [23] => _default_attributes
                            [24] => _product_attributes
                            [25] => _virtual
                            [26] => _downloadable
                            [27] => _download_limit
                            [28] => _download_expiry
                            [29] => _featured
                            [30] => _downloadable_files
                            [31] => _wc_rating_count
                            [32] => _wc_average_rating
                            [33] => _wc_review_count
                            [34] => _variation_description
                            [35] => _thumbnail_id
                            [36] => _file_paths
                            [37] => _product_image_gallery
                            [38] => _product_version
                            [39] => _wp_old_slug
                            [40] => _edit_last
                            [41] => _edit_lock
                        )

                    [must_exist_meta_keys:protected] => Array
                        (
                            [0] => _tax_class
                        )

                    [extra_data_saved:protected] => 
                    [updated_props:protected] => Array
                        (
                        )

                )

            [stores:WC_Data_Store:private] => Array
                (
                    [coupon] => WC_Coupon_Data_Store_CPT
                    [customer] => WC_Customer_Data_Store
                    [customer-download] => WC_Customer_Download_Data_Store
                    [customer-download-log] => WC_Customer_Download_Log_Data_Store
                    [customer-session] => WC_Customer_Data_Store_Session
                    [order] => WC_Order_Data_Store_CPT
                    [order-refund] => WC_Order_Refund_Data_Store_CPT
                    [order-item] => WC_Order_Item_Data_Store
                    [order-item-coupon] => WC_Order_Item_Coupon_Data_Store
                    [order-item-fee] => WC_Order_Item_Fee_Data_Store
                    [order-item-product] => WC_Order_Item_Product_Data_Store
                    [order-item-shipping] => WC_Order_Item_Shipping_Data_Store
                    [order-item-tax] => WC_Order_Item_Tax_Data_Store
                    [payment-token] => WC_Payment_Token_Data_Store
                    [product] => WC_Product_Data_Store_CPT
                    [product-grouped] => WC_Product_Grouped_Data_Store_CPT
                    [product-variable] => WC_Product_Variable_Data_Store_CPT
                    [product-variation] => WC_Product_Variation_Data_Store_CPT
                    [shipping-zone] => WC_Shipping_Zone_Data_Store
                    [webhook] => WC_Webhook_Data_Store
                    [report-revenue-stats] => Automattic\WooCommerce\Admin\API\Reports\Orders\Stats\DataStore
                    [report-orders] => Automattic\WooCommerce\Admin\API\Reports\Orders\DataStore
                    [report-orders-stats] => Automattic\WooCommerce\Admin\API\Reports\Orders\Stats\DataStore
                    [report-products] => Automattic\WooCommerce\Admin\API\Reports\Products\DataStore
                    [report-variations] => Automattic\WooCommerce\Admin\API\Reports\Variations\DataStore
                    [report-products-stats] => Automattic\WooCommerce\Admin\API\Reports\Products\Stats\DataStore
                    [report-variations-stats] => Automattic\WooCommerce\Admin\API\Reports\Variations\Stats\DataStore
                    [report-categories] => Automattic\WooCommerce\Admin\API\Reports\Categories\DataStore
                    [report-taxes] => Automattic\WooCommerce\Admin\API\Reports\Taxes\DataStore
                    [report-taxes-stats] => Automattic\WooCommerce\Admin\API\Reports\Taxes\Stats\DataStore
                    [report-coupons] => Automattic\WooCommerce\Admin\API\Reports\Coupons\DataStore
                    [report-coupons-stats] => Automattic\WooCommerce\Admin\API\Reports\Coupons\Stats\DataStore
                    [report-downloads] => Automattic\WooCommerce\Admin\API\Reports\Downloads\DataStore
                    [report-downloads-stats] => Automattic\WooCommerce\Admin\API\Reports\Downloads\Stats\DataStore
                    [admin-note] => Automattic\WooCommerce\Admin\Notes\DataStore
                    [report-customers] => Automattic\WooCommerce\Admin\API\Reports\Customers\DataStore
                    [report-customers-stats] => Automattic\WooCommerce\Admin\API\Reports\Customers\Stats\DataStore
                    [report-stock-stats] => Automattic\WooCommerce\Admin\API\Reports\Stock\Stats\DataStore
                    [filter_preset] => YITH_WCAN_Preset_Data_Store
                    [filter_session] => YITH_WCAN_Session_Data_Store
                    [wishlist] => YITH_WCWL_Wishlist_Data_Store
                    [wishlist-item] => YITH_WCWL_Wishlist_Item_Data_Store
                )

            [current_class_name:WC_Data_Store:private] => WC_Product_Data_Store_CPT
            [object_type:WC_Data_Store:private] => product-simple
        )

    [cache_group:protected] => products
    [meta_data:protected] => 
    [legacy_datastore_props:protected] => Array
        (
        )

    [post_type:protected] => product
    [supports:protected] => Array
        (
            [0] => ajax_add_to_cart
        )

)

Quote request or question?
Quick Overview
PF SERIES Exam Table
• Choice of three different tops
• Beautiful wood base with choice of finishes
• Up to 4 powered motions
Description
PDF Documents
Description
PF SERIES Exam Table
MODEL PF400
MODEL PF250
MODEL PF200
The PF Series Exam Tables are designed to maximize comfort for extended treatments while offering the beauty of wood to create a Spa-like atmosphere. The fully electric design comes with a super soft and supportive padding system.
Features
Top Dimensions: Varying widths x 73" (185cm) long
Foot Control: Controls all powered movements
Weight Capacity: 550 lb (250kg)
Product Weight: 235 lb (106kg)
Padding – PF400: 4" (10cm) Comfort FoamTM
Padding – PF250 & PF200: 3" (8cm) or 4" (10cm) Comfort FoamTM
Fabric: Premium, PVC free TerraTouchTM
Warranty: 3 years parts, 2 year labor
Safety Listings: FDA listed, CE marked, cETLus approved, CB Certificate