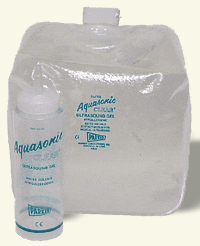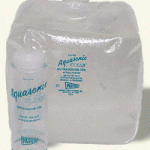 Parker Labs 03-50
WC_Product_Simple Object
(
    [id:protected] => 3725
    [data:protected] => Array
        (
            [name] => Parker Labs 03-50
            [slug] => parker-labs-clear-sonicpac-03-50
            [date_created] => WC_DateTime Object
                (
                    [utc_offset:protected] => 0
                    [date] => 2018-01-25 21:27:53.000000
                    [timezone_type] => 3
                    [timezone] => America/New_York
                )

            [date_modified] => WC_DateTime Object
                (
                    [utc_offset:protected] => 0
                    [date] => 2020-05-29 10:15:50.000000
                    [timezone_type] => 3
                    [timezone] => America/New_York
                )

            [status] => publish
            [featured] => 
            [catalog_visibility] => visible
            [description] => 

CLEAR ultrasound gel. Based on the same \"can't be copied\" formula of the World Standard. Aquasonic® 100 Ultrasound Transmission Gel, without fragrance or color. For diagnostic and therapeutic medical ultrasound procedures.




Features



No fragrance or color
Acoustically correct for the broad range of frequencies used.
Hypoallergenic, bacteriostatic, non-irritating
Water soluble
No formaldehyde
Not a spermicide
(1) 5 Liter SONICPAC® with Dispenser Per Box
[short_description] =>
Quick Overview
Parker Labs 03-50 AQUASONIC CLEAR® Ultrasound Gel SONICPAC®
[sku] => [price] => [regular_price] => [sale_price] => [date_on_sale_from] => [date_on_sale_to] => [total_sales] => 2 [tax_status] => taxable [tax_class] => [manage_stock] => [stock_quantity] => [stock_status] => instock [backorders] => no [low_stock_amount] => [sold_individually] => [weight] => 18 [length] => [width] => [height] => [upsell_ids] => Array ( ) [cross_sell_ids] => Array ( ) [parent_id] => 0 [reviews_allowed] => [purchase_note] => [attributes] => Array ( ) [default_attributes] => Array ( ) [menu_order] => 0 [post_password] => [virtual] => [downloadable] => [category_ids] => Array ( [0] => 239 [1] => 216 ) [tag_ids] => Array ( ) [shipping_class_id] => 0 [downloads] => Array ( ) [image_id] => 1921 [gallery_image_ids] => Array ( ) [download_limit] => -1 [download_expiry] => -1 [rating_counts] => Array ( ) [average_rating] => 0 [review_count] => 0 ) [changes:protected] => Array ( ) [object_read:protected] => 1 [object_type:protected] => product [extra_data:protected] => Array ( ) [default_data:protected] => Array ( [name] => [slug] => [date_created] => [date_modified] => [status] => [featured] => [catalog_visibility] => visible [description] => [short_description] => [sku] => [price] => [regular_price] => [sale_price] => [date_on_sale_from] => [date_on_sale_to] => [total_sales] => 0 [tax_status] => taxable [tax_class] => [manage_stock] => [stock_quantity] => [stock_status] => instock [backorders] => no [low_stock_amount] => [sold_individually] => [weight] => [length] => [width] => [height] => [upsell_ids] => Array ( ) [cross_sell_ids] => Array ( ) [parent_id] => 0 [reviews_allowed] => 1 [purchase_note] => [attributes] => Array ( ) [default_attributes] => Array ( ) [menu_order] => 0 [post_password] => [virtual] => [downloadable] => [category_ids] => Array ( ) [tag_ids] => Array ( ) [shipping_class_id] => 0 [downloads] => Array ( ) [image_id] => [gallery_image_ids] => Array ( ) [download_limit] => -1 [download_expiry] => -1 [rating_counts] => Array ( ) [average_rating] => 0 [review_count] => 0 ) [data_store:protected] => WC_Data_Store Object ( [instance:WC_Data_Store:private] => WC_Product_Data_Store_CPT Object ( [meta_type:protected] => post [object_id_field_for_meta:protected] => [internal_meta_keys:protected] => Array ( [0] => _visibility [1] => _sku [2] => _price [3] => _regular_price [4] => _sale_price [5] => _sale_price_dates_from [6] => _sale_price_dates_to [7] => total_sales [8] => _tax_status [9] => _tax_class [10] => _manage_stock [11] => _stock [12] => _stock_status [13] => _backorders [14] => _low_stock_amount [15] => _sold_individually [16] => _weight [17] => _length [18] => _width [19] => _height [20] => _upsell_ids [21] => _crosssell_ids [22] => _purchase_note [23] => _default_attributes [24] => _product_attributes [25] => _virtual [26] => _downloadable [27] => _download_limit [28] => _download_expiry [29] => _featured [30] => _downloadable_files [31] => _wc_rating_count [32] => _wc_average_rating [33] => _wc_review_count [34] => _variation_description [35] => _thumbnail_id [36] => _file_paths [37] => _product_image_gallery [38] => _product_version [39] => _wp_old_slug [40] => _edit_last [41] => _edit_lock ) [must_exist_meta_keys:protected] => Array ( [0] => _tax_class ) [extra_data_saved:protected] => [updated_props:protected] => Array ( ) ) [stores:WC_Data_Store:private] => Array ( [coupon] => WC_Coupon_Data_Store_CPT [customer] => WC_Customer_Data_Store [customer-download] => WC_Customer_Download_Data_Store [customer-download-log] => WC_Customer_Download_Log_Data_Store [customer-session] => WC_Customer_Data_Store_Session [order] => WC_Order_Data_Store_CPT [order-refund] => WC_Order_Refund_Data_Store_CPT [order-item] => WC_Order_Item_Data_Store [order-item-coupon] => WC_Order_Item_Coupon_Data_Store [order-item-fee] => WC_Order_Item_Fee_Data_Store [order-item-product] => WC_Order_Item_Product_Data_Store [order-item-shipping] => WC_Order_Item_Shipping_Data_Store [order-item-tax] => WC_Order_Item_Tax_Data_Store [payment-token] => WC_Payment_Token_Data_Store [product] => WC_Product_Data_Store_CPT [product-grouped] => WC_Product_Grouped_Data_Store_CPT [product-variable] => WC_Product_Variable_Data_Store_CPT [product-variation] => WC_Product_Variation_Data_Store_CPT [shipping-zone] => WC_Shipping_Zone_Data_Store [webhook] => WC_Webhook_Data_Store [report-revenue-stats] => Automattic\WooCommerce\Admin\API\Reports\Orders\Stats\DataStore [report-orders] => Automattic\WooCommerce\Admin\API\Reports\Orders\DataStore [report-orders-stats] => Automattic\WooCommerce\Admin\API\Reports\Orders\Stats\DataStore [report-products] => Automattic\WooCommerce\Admin\API\Reports\Products\DataStore [report-variations] => Automattic\WooCommerce\Admin\API\Reports\Variations\DataStore [report-products-stats] => Automattic\WooCommerce\Admin\API\Reports\Products\Stats\DataStore [report-variations-stats] => Automattic\WooCommerce\Admin\API\Reports\Variations\Stats\DataStore [report-categories] => Automattic\WooCommerce\Admin\API\Reports\Categories\DataStore [report-taxes] => Automattic\WooCommerce\Admin\API\Reports\Taxes\DataStore [report-taxes-stats] => Automattic\WooCommerce\Admin\API\Reports\Taxes\Stats\DataStore [report-coupons] => Automattic\WooCommerce\Admin\API\Reports\Coupons\DataStore [report-coupons-stats] => Automattic\WooCommerce\Admin\API\Reports\Coupons\Stats\DataStore [report-downloads] => Automattic\WooCommerce\Admin\API\Reports\Downloads\DataStore [report-downloads-stats] => Automattic\WooCommerce\Admin\API\Reports\Downloads\Stats\DataStore [admin-note] => Automattic\WooCommerce\Admin\Notes\DataStore [report-customers] => Automattic\WooCommerce\Admin\API\Reports\Customers\DataStore [report-customers-stats] => Automattic\WooCommerce\Admin\API\Reports\Customers\Stats\DataStore [report-stock-stats] => Automattic\WooCommerce\Admin\API\Reports\Stock\Stats\DataStore [filter_preset] => YITH_WCAN_Preset_Data_Store [filter_session] => YITH_WCAN_Session_Data_Store [wishlist] => YITH_WCWL_Wishlist_Data_Store [wishlist-item] => YITH_WCWL_Wishlist_Item_Data_Store ) [current_class_name:WC_Data_Store:private] => WC_Product_Data_Store_CPT [object_type:WC_Data_Store:private] => product-simple ) [cache_group:protected] => products [meta_data:protected] => [legacy_datastore_props:protected] => Array ( ) [post_type:protected] => product [supports:protected] => Array ( [0] => ajax_add_to_cart ) )
Quote request or question?
Quick Overview
Parker Labs 03-50 AQUASONIC CLEAR® Ultrasound Gel SONICPAC®
Condition: New
Description
Additional information
PDF Documents
Description
CLEAR ultrasound gel. Based on the same \"can't be copied\" formula of the World Standard. Aquasonic® 100 Ultrasound Transmission Gel, without fragrance or color. For diagnostic and therapeutic medical ultrasound procedures.
Features
No fragrance or color
Acoustically correct for the broad range of frequencies used.
Hypoallergenic, bacteriostatic, non-irritating
Water soluble
No formaldehyde
Not a spermicide
(1) 5 Liter SONICPAC® with Dispenser Per Box