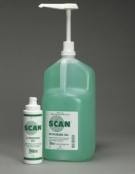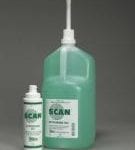 Parker Labs 11-08
WC_Product_Simple Object
(
    [id:protected] => 3726
    [data:protected] => Array
        (
            [name] => Parker Labs 11-08
            [slug] => parker-labs-dispenser-scan-gel-bottles-11-08
            [date_created] => WC_DateTime Object
                (
                    [utc_offset:protected] => 0
                    [date] => 2018-01-25 21:27:53.000000
                    [timezone_type] => 3
                    [timezone] => America/New_York
                )

            [date_modified] => WC_DateTime Object
                (
                    [utc_offset:protected] => 0
                    [date] => 2020-05-29 10:15:38.000000
                    [timezone_type] => 3
                    [timezone] => America/New_York
                )

            [status] => publish
            [featured] => 
            [catalog_visibility] => visible
            [description] => 

Our exclusive dual-viscosity formula allows SCAN to be applied as a gel and scan as a fluid. For medical ultrasound procedures when a less viscous gel is desired.




Features



Acoustically correct, provides superior transmission of ultrasound waves
Completely aqueous, will not stain clothing, damage equipment or irritate skin
Acoustically correct for the broad range of frequencies used
Used and recommended by leading manufacturers of ultrasound equipment worldwide
Hypoallergenic, bacteriostatic
No formaldehyde
(12) 237 ml (8 fl. oz.) Dispenser Bottles Per Box
[short_description] =>
Quick Overview
Parker Labs 11-08 SCAN® Ultrasound Gel 8 oz. Dispenser Bottles
[sku] => [price] => [regular_price] => [sale_price] => [date_on_sale_from] => [date_on_sale_to] => [total_sales] => 0 [tax_status] => taxable [tax_class] => [manage_stock] => [stock_quantity] => [stock_status] => instock [backorders] => no [low_stock_amount] => [sold_individually] => [weight] => 9 [length] => [width] => [height] => [upsell_ids] => Array ( ) [cross_sell_ids] => Array ( ) [parent_id] => 0 [reviews_allowed] => [purchase_note] => [attributes] => Array ( ) [default_attributes] => Array ( ) [menu_order] => 0 [post_password] => [virtual] => [downloadable] => [category_ids] => Array ( [0] => 239 [1] => 216 ) [tag_ids] => Array ( ) [shipping_class_id] => 0 [downloads] => Array ( ) [image_id] => 1918 [gallery_image_ids] => Array ( ) [download_limit] => -1 [download_expiry] => -1 [rating_counts] => Array ( ) [average_rating] => 0 [review_count] => 0 ) [changes:protected] => Array ( ) [object_read:protected] => 1 [object_type:protected] => product [extra_data:protected] => Array ( ) [default_data:protected] => Array ( [name] => [slug] => [date_created] => [date_modified] => [status] => [featured] => [catalog_visibility] => visible [description] => [short_description] => [sku] => [price] => [regular_price] => [sale_price] => [date_on_sale_from] => [date_on_sale_to] => [total_sales] => 0 [tax_status] => taxable [tax_class] => [manage_stock] => [stock_quantity] => [stock_status] => instock [backorders] => no [low_stock_amount] => [sold_individually] => [weight] => [length] => [width] => [height] => [upsell_ids] => Array ( ) [cross_sell_ids] => Array ( ) [parent_id] => 0 [reviews_allowed] => 1 [purchase_note] => [attributes] => Array ( ) [default_attributes] => Array ( ) [menu_order] => 0 [post_password] => [virtual] => [downloadable] => [category_ids] => Array ( ) [tag_ids] => Array ( ) [shipping_class_id] => 0 [downloads] => Array ( ) [image_id] => [gallery_image_ids] => Array ( ) [download_limit] => -1 [download_expiry] => -1 [rating_counts] => Array ( ) [average_rating] => 0 [review_count] => 0 ) [data_store:protected] => WC_Data_Store Object ( [instance:WC_Data_Store:private] => WC_Product_Data_Store_CPT Object ( [meta_type:protected] => post [object_id_field_for_meta:protected] => [internal_meta_keys:protected] => Array ( [0] => _visibility [1] => _sku [2] => _price [3] => _regular_price [4] => _sale_price [5] => _sale_price_dates_from [6] => _sale_price_dates_to [7] => total_sales [8] => _tax_status [9] => _tax_class [10] => _manage_stock [11] => _stock [12] => _stock_status [13] => _backorders [14] => _low_stock_amount [15] => _sold_individually [16] => _weight [17] => _length [18] => _width [19] => _height [20] => _upsell_ids [21] => _crosssell_ids [22] => _purchase_note [23] => _default_attributes [24] => _product_attributes [25] => _virtual [26] => _downloadable [27] => _download_limit [28] => _download_expiry [29] => _featured [30] => _downloadable_files [31] => _wc_rating_count [32] => _wc_average_rating [33] => _wc_review_count [34] => _variation_description [35] => _thumbnail_id [36] => _file_paths [37] => _product_image_gallery [38] => _product_version [39] => _wp_old_slug [40] => _edit_last [41] => _edit_lock ) [must_exist_meta_keys:protected] => Array ( [0] => _tax_class ) [extra_data_saved:protected] => [updated_props:protected] => Array ( ) ) [stores:WC_Data_Store:private] => Array ( [coupon] => WC_Coupon_Data_Store_CPT [customer] => WC_Customer_Data_Store [customer-download] => WC_Customer_Download_Data_Store [customer-download-log] => WC_Customer_Download_Log_Data_Store [customer-session] => WC_Customer_Data_Store_Session [order] => WC_Order_Data_Store_CPT [order-refund] => WC_Order_Refund_Data_Store_CPT [order-item] => WC_Order_Item_Data_Store [order-item-coupon] => WC_Order_Item_Coupon_Data_Store [order-item-fee] => WC_Order_Item_Fee_Data_Store [order-item-product] => WC_Order_Item_Product_Data_Store [order-item-shipping] => WC_Order_Item_Shipping_Data_Store [order-item-tax] => WC_Order_Item_Tax_Data_Store [payment-token] => WC_Payment_Token_Data_Store [product] => WC_Product_Data_Store_CPT [product-grouped] => WC_Product_Grouped_Data_Store_CPT [product-variable] => WC_Product_Variable_Data_Store_CPT [product-variation] => WC_Product_Variation_Data_Store_CPT [shipping-zone] => WC_Shipping_Zone_Data_Store [webhook] => WC_Webhook_Data_Store [report-revenue-stats] => Automattic\WooCommerce\Admin\API\Reports\Orders\Stats\DataStore [report-orders] => Automattic\WooCommerce\Admin\API\Reports\Orders\DataStore [report-orders-stats] => Automattic\WooCommerce\Admin\API\Reports\Orders\Stats\DataStore [report-products] => Automattic\WooCommerce\Admin\API\Reports\Products\DataStore [report-variations] => Automattic\WooCommerce\Admin\API\Reports\Variations\DataStore [report-products-stats] => Automattic\WooCommerce\Admin\API\Reports\Products\Stats\DataStore [report-variations-stats] => Automattic\WooCommerce\Admin\API\Reports\Variations\Stats\DataStore [report-categories] => Automattic\WooCommerce\Admin\API\Reports\Categories\DataStore [report-taxes] => Automattic\WooCommerce\Admin\API\Reports\Taxes\DataStore [report-taxes-stats] => Automattic\WooCommerce\Admin\API\Reports\Taxes\Stats\DataStore [report-coupons] => Automattic\WooCommerce\Admin\API\Reports\Coupons\DataStore [report-coupons-stats] => Automattic\WooCommerce\Admin\API\Reports\Coupons\Stats\DataStore [report-downloads] => Automattic\WooCommerce\Admin\API\Reports\Downloads\DataStore [report-downloads-stats] => Automattic\WooCommerce\Admin\API\Reports\Downloads\Stats\DataStore [admin-note] => Automattic\WooCommerce\Admin\Notes\DataStore [report-customers] => Automattic\WooCommerce\Admin\API\Reports\Customers\DataStore [report-customers-stats] => Automattic\WooCommerce\Admin\API\Reports\Customers\Stats\DataStore [report-stock-stats] => Automattic\WooCommerce\Admin\API\Reports\Stock\Stats\DataStore [filter_preset] => YITH_WCAN_Preset_Data_Store [filter_session] => YITH_WCAN_Session_Data_Store [wishlist] => YITH_WCWL_Wishlist_Data_Store [wishlist-item] => YITH_WCWL_Wishlist_Item_Data_Store ) [current_class_name:WC_Data_Store:private] => WC_Product_Data_Store_CPT [object_type:WC_Data_Store:private] => product-simple ) [cache_group:protected] => products [meta_data:protected] => [legacy_datastore_props:protected] => Array ( ) [post_type:protected] => product [supports:protected] => Array ( [0] => ajax_add_to_cart ) )
Quote request or question?
Quick Overview
Parker Labs 11-08 SCAN® Ultrasound Gel 8 oz. Dispenser Bottles
Condition: New
Description
Additional information
PDF Documents
Description
Our exclusive dual-viscosity formula allows SCAN to be applied as a gel and scan as a fluid. For medical ultrasound procedures when a less viscous gel is desired.
Features
Acoustically correct, provides superior transmission of ultrasound waves
Completely aqueous, will not stain clothing, damage equipment or irritate skin
Acoustically correct for the broad range of frequencies used
Used and recommended by leading manufacturers of ultrasound equipment worldwide
Hypoallergenic, bacteriostatic
No formaldehyde
(12) 237 ml (8 fl. oz.) Dispenser Bottles Per Box