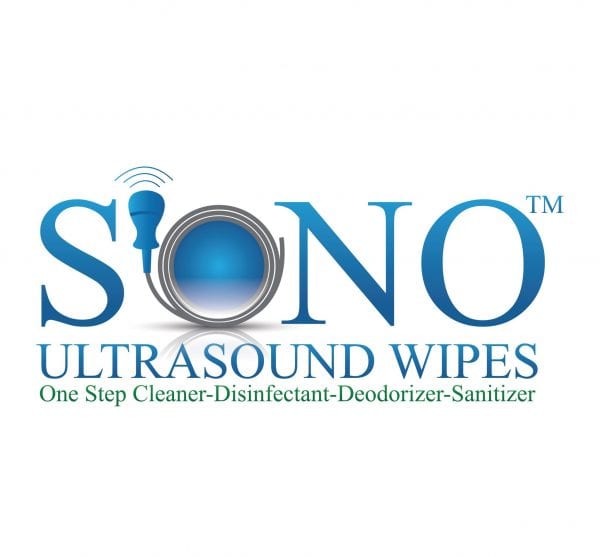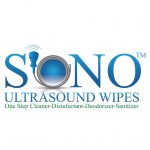 SONO Ultrasound Wipes
WC_Product_Simple Object
(
    [id:protected] => 3890
    [data:protected] => Array
        (
            [name] => SONO Ultrasound Wipes
            [slug] => sono-ultrasound-wipes
            [date_created] => WC_DateTime Object
                (
                    [utc_offset:protected] => 0
                    [date] => 2018-01-25 21:28:01.000000
                    [timezone_type] => 3
                    [timezone] => America/New_York
                )

            [date_modified] => WC_DateTime Object
                (
                    [utc_offset:protected] => 0
                    [date] => 2020-05-29 09:17:59.000000
                    [timezone_type] => 3
                    [timezone] => America/New_York
                )

            [status] => publish
            [featured] => 
            [catalog_visibility] => visible
            [description] => SONO ULTRASOUND WIPES

Made Specifically for Ultrasound!

 

One Step Cleaner-Disinfectant-Deodorizer-Sanitizer

 

A unique disinfectant solution designed to address the specific needs of ultrasound equipment. The result is a highly targeted wipe that provides doctors and hospitals with disinfecting abilities, cost-savings, and convenient benefits including:

Easy clean-up

Machine protection

Ultra-stick-grip

Convenient packaging 50 count soft pack

7" X 10" non-abrasive wipes

12/Case

 

Used for everyday cleaning, SONO Ultrasound Wipes destroy pathogens including MRSA, HIV, and staph-and inhibit the growth of mold and mildew as well as the odors caused by them. SONO ULTRASOUND WIPES can be used on EKG machines, stress units, patient monitoring units, mammography plates and other medical devices. SONO Ultrasound Wipes kill 47 different pathogens.
            [short_description] => 

Quick Overview


One Step Cleaner-Disinfectant-Deodorizer-Sanitizer

 
            [sku] => 
            [price] => 
            [regular_price] => 
            [sale_price] => 
            [date_on_sale_from] => 
            [date_on_sale_to] => 
            [total_sales] => 7
            [tax_status] => taxable
            [tax_class] => 
            [manage_stock] => 
            [stock_quantity] => 
            [stock_status] => outofstock
            [backorders] => no
            [low_stock_amount] => 
            [sold_individually] => 
            [weight] => 27.7
            [length] => 
            [width] => 
            [height] => 
            [upsell_ids] => Array
                (
                )

            [cross_sell_ids] => Array
                (
                )

            [parent_id] => 0
            [reviews_allowed] => 
            [purchase_note] => 
            [attributes] => Array
                (
                )

            [default_attributes] => Array
                (
                )

            [menu_order] => 0
            [post_password] => 
            [virtual] => 
            [downloadable] => 
            [category_ids] => Array
                (
                    [0] => 224
                    [1] => 228
                    [2] => 216
                )

            [tag_ids] => Array
                (
                )

            [shipping_class_id] => 0
            [downloads] => Array
                (
                )

            [image_id] => 4033
            [gallery_image_ids] => Array
                (
                )

            [download_limit] => -1
            [download_expiry] => -1
            [rating_counts] => Array
                (
                )

            [average_rating] => 0
            [review_count] => 0
        )

    [changes:protected] => Array
        (
        )

    [object_read:protected] => 1
    [object_type:protected] => product
    [extra_data:protected] => Array
        (
        )

    [default_data:protected] => Array
        (
            [name] => 
            [slug] => 
            [date_created] => 
            [date_modified] => 
            [status] => 
            [featured] => 
            [catalog_visibility] => visible
            [description] => 
            [short_description] => 
            [sku] => 
            [price] => 
            [regular_price] => 
            [sale_price] => 
            [date_on_sale_from] => 
            [date_on_sale_to] => 
            [total_sales] => 0
            [tax_status] => taxable
            [tax_class] => 
            [manage_stock] => 
            [stock_quantity] => 
            [stock_status] => instock
            [backorders] => no
            [low_stock_amount] => 
            [sold_individually] => 
            [weight] => 
            [length] => 
            [width] => 
            [height] => 
            [upsell_ids] => Array
                (
                )

            [cross_sell_ids] => Array
                (
                )

            [parent_id] => 0
            [reviews_allowed] => 1
            [purchase_note] => 
            [attributes] => Array
                (
                )

            [default_attributes] => Array
                (
                )

            [menu_order] => 0
            [post_password] => 
            [virtual] => 
            [downloadable] => 
            [category_ids] => Array
                (
                )

            [tag_ids] => Array
                (
                )

            [shipping_class_id] => 0
            [downloads] => Array
                (
                )

            [image_id] => 
            [gallery_image_ids] => Array
                (
                )

            [download_limit] => -1
            [download_expiry] => -1
            [rating_counts] => Array
                (
                )

            [average_rating] => 0
            [review_count] => 0
        )

    [data_store:protected] => WC_Data_Store Object
        (
            [instance:WC_Data_Store:private] => WC_Product_Data_Store_CPT Object
                (
                    [meta_type:protected] => post
                    [object_id_field_for_meta:protected] => 
                    [internal_meta_keys:protected] => Array
                        (
                            [0] => _visibility
                            [1] => _sku
                            [2] => _price
                            [3] => _regular_price
                            [4] => _sale_price
                            [5] => _sale_price_dates_from
                            [6] => _sale_price_dates_to
                            [7] => total_sales
                            [8] => _tax_status
                            [9] => _tax_class
                            [10] => _manage_stock
                            [11] => _stock
                            [12] => _stock_status
                            [13] => _backorders
                            [14] => _low_stock_amount
                            [15] => _sold_individually
                            [16] => _weight
                            [17] => _length
                            [18] => _width
                            [19] => _height
                            [20] => _upsell_ids
                            [21] => _crosssell_ids
                            [22] => _purchase_note
                            [23] => _default_attributes
                            [24] => _product_attributes
                            [25] => _virtual
                            [26] => _downloadable
                            [27] => _download_limit
                            [28] => _download_expiry
                            [29] => _featured
                            [30] => _downloadable_files
                            [31] => _wc_rating_count
                            [32] => _wc_average_rating
                            [33] => _wc_review_count
                            [34] => _variation_description
                            [35] => _thumbnail_id
                            [36] => _file_paths
                            [37] => _product_image_gallery
                            [38] => _product_version
                            [39] => _wp_old_slug
                            [40] => _edit_last
                            [41] => _edit_lock
                        )

                    [must_exist_meta_keys:protected] => Array
                        (
                            [0] => _tax_class
                        )

                    [extra_data_saved:protected] => 
                    [updated_props:protected] => Array
                        (
                        )

                )

            [stores:WC_Data_Store:private] => Array
                (
                    [coupon] => WC_Coupon_Data_Store_CPT
                    [customer] => WC_Customer_Data_Store
                    [customer-download] => WC_Customer_Download_Data_Store
                    [customer-download-log] => WC_Customer_Download_Log_Data_Store
                    [customer-session] => WC_Customer_Data_Store_Session
                    [order] => WC_Order_Data_Store_CPT
                    [order-refund] => WC_Order_Refund_Data_Store_CPT
                    [order-item] => WC_Order_Item_Data_Store
                    [order-item-coupon] => WC_Order_Item_Coupon_Data_Store
                    [order-item-fee] => WC_Order_Item_Fee_Data_Store
                    [order-item-product] => WC_Order_Item_Product_Data_Store
                    [order-item-shipping] => WC_Order_Item_Shipping_Data_Store
                    [order-item-tax] => WC_Order_Item_Tax_Data_Store
                    [payment-token] => WC_Payment_Token_Data_Store
                    [product] => WC_Product_Data_Store_CPT
                    [product-grouped] => WC_Product_Grouped_Data_Store_CPT
                    [product-variable] => WC_Product_Variable_Data_Store_CPT
                    [product-variation] => WC_Product_Variation_Data_Store_CPT
                    [shipping-zone] => WC_Shipping_Zone_Data_Store
                    [webhook] => WC_Webhook_Data_Store
                    [report-revenue-stats] => Automattic\WooCommerce\Admin\API\Reports\Orders\Stats\DataStore
                    [report-orders] => Automattic\WooCommerce\Admin\API\Reports\Orders\DataStore
                    [report-orders-stats] => Automattic\WooCommerce\Admin\API\Reports\Orders\Stats\DataStore
                    [report-products] => Automattic\WooCommerce\Admin\API\Reports\Products\DataStore
                    [report-variations] => Automattic\WooCommerce\Admin\API\Reports\Variations\DataStore
                    [report-products-stats] => Automattic\WooCommerce\Admin\API\Reports\Products\Stats\DataStore
                    [report-variations-stats] => Automattic\WooCommerce\Admin\API\Reports\Variations\Stats\DataStore
                    [report-categories] => Automattic\WooCommerce\Admin\API\Reports\Categories\DataStore
                    [report-taxes] => Automattic\WooCommerce\Admin\API\Reports\Taxes\DataStore
                    [report-taxes-stats] => Automattic\WooCommerce\Admin\API\Reports\Taxes\Stats\DataStore
                    [report-coupons] => Automattic\WooCommerce\Admin\API\Reports\Coupons\DataStore
                    [report-coupons-stats] => Automattic\WooCommerce\Admin\API\Reports\Coupons\Stats\DataStore
                    [report-downloads] => Automattic\WooCommerce\Admin\API\Reports\Downloads\DataStore
                    [report-downloads-stats] => Automattic\WooCommerce\Admin\API\Reports\Downloads\Stats\DataStore
                    [admin-note] => Automattic\WooCommerce\Admin\Notes\DataStore
                    [report-customers] => Automattic\WooCommerce\Admin\API\Reports\Customers\DataStore
                    [report-customers-stats] => Automattic\WooCommerce\Admin\API\Reports\Customers\Stats\DataStore
                    [report-stock-stats] => Automattic\WooCommerce\Admin\API\Reports\Stock\Stats\DataStore
                    [filter_preset] => YITH_WCAN_Preset_Data_Store
                    [filter_session] => YITH_WCAN_Session_Data_Store
                    [wishlist] => YITH_WCWL_Wishlist_Data_Store
                    [wishlist-item] => YITH_WCWL_Wishlist_Item_Data_Store
                )

            [current_class_name:WC_Data_Store:private] => WC_Product_Data_Store_CPT
            [object_type:WC_Data_Store:private] => product-simple
        )

    [cache_group:protected] => products
    [meta_data:protected] => 
    [legacy_datastore_props:protected] => Array
        (
        )

    [post_type:protected] => product
    [supports:protected] => Array
        (
            [0] => ajax_add_to_cart
        )

)

Quote request or question?
Quick Overview
One Step Cleaner-Disinfectant-Deodorizer-Sanitizer
Condition: New
Description
Additional information
PDF Documents
Description
SONO ULTRASOUND WIPES
Made Specifically for Ultrasound!
One Step Cleaner-Disinfectant-Deodorizer-Sanitizer
A unique disinfectant solution designed to address the specific needs of ultrasound equipment. The result is a highly targeted wipe that provides doctors and hospitals with disinfecting abilities, cost-savings, and convenient benefits including:
Easy clean-up
Machine protection
Ultra-stick-grip
Convenient packaging 50 count soft pack
7" X 10" non-abrasive wipes
12/Case
Used for everyday cleaning, SONO Ultrasound Wipes destroy pathogens including MRSA, HIV, and staph-and inhibit the growth of mold and mildew as well as the odors caused by them. SONO ULTRASOUND WIPES can be used on EKG machines, stress units, patient monitoring units, mammography plates and other medical devices. SONO Ultrasound Wipes kill 47 different pathogens.
PDF Documents