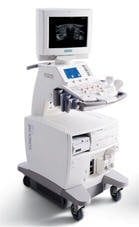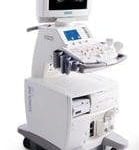 SIEMENS SONOLINE G60 S
WC_Product_Simple Object
(
    [id:protected] => 3876
    [data:protected] => Array
        (
            [name] => SIEMENS SONOLINE G60 S
            [slug] => sonoline-g60-s
            [date_created] => WC_DateTime Object
                (
                    [utc_offset:protected] => 0
                    [date] => 2018-01-25 16:28:00.000000
                    [timezone_type] => 3
                    [timezone] => America/New_York
                )

            [date_modified] => WC_DateTime Object
                (
                    [utc_offset:protected] => 0
                    [date] => 2018-04-05 15:48:49.000000
                    [timezone_type] => 3
                    [timezone] => America/New_York
                )

            [status] => publish
            [featured] => 
            [catalog_visibility] => visible
            [description] => 

Features



All-digital architecture preserves the signal integrity of all ultrasound information throughout the entire signal path – from transducer to display.
MultiBeam Image Formation allows high frame rate imaging, for optional color flow and motion visualization
Ultra-sensitive, wideband transducer technology, matched with user-selectable MultiHertz multiple-frequency imaging, improves resolution and penetration for expanded clinical versatility.
Tissue Harmonic Imaging enhances visualization in difficult-to-image patients improving tissue contrast resolution and reducing image noise.
Precision MotionCapture utilizes the full spectrum of signal information and provides superb contrast resolution in fast-moving anatomical structures in both real-time and slow-motion review.
DIMAQ-IP integrated workstation – acquires, capture and stores true digital copies of either static images or dynamic clips without interrupting the exam workflow.
Removable, standard 3.5-inch 640 MB magneto-optical disk
Internal 40 GB Hard Drive for patient database management
Removable 650 MB read/write CD-R
System Specifications
Height: 142.2 cm (56 in)
Width: 51 cm (20.1 in)
Depth: 79.9 cm (31.4 in)
Weight (without OEM's): 130 kg (286 lb)
Display Screen: 15-inch Multi-Sync, High-Resolution, Progressive Scan (Non-Interlaced)
Applications
Abdominal
Cardiac
Vascular (C-Vas, P-Vas, Venous)
Early Obstetrics
Obstetrics
Gynecology
Small Parts (Breast, Testicle, Thyroid)
Orthopedics
Urology (Prostate)
Cranial
Surgery
Transducer Types
Linear Array
Curved Array
Phased Array
CW Doppler
Microconvex
Multiplane TEE
Volume '4D'
Operating Modes
2D Imaging in Fundamental and Harmonic Modes
Tissue Harmonic Imaging
Color M-Mode
Color Doppler Velocity
Power Doppler
Directional Power Doppler
Pulsed Wave Spectral Doppler (PW)
Continuous Wave Spectral Doppler (CW)
Duplex Mode
Triplex Mode
B/W SieScape Panaromic Imaging (option)
fourSight 4D Imaging (option)
Transducers
SIEMENS VF13-5 – 5-13MHz, Linear Array
SIEMENS L10-5 – 5-10MHz, Linear Array
SIEMENS 7.5L70 – 7.5MHz, Linear Array
SIEMENS 5.0L45 – 5.0MHz, Linear Array
SIEMENS VF13-5SP – 5-13MHz, Linear Array (Intraoperative)
SIEMENS C8-5 – 5-8MHz, Curved Array
SIEMENS C6F3 – 3-6MHz, 3D/4D Curved Array (fourSight 4D)
SIEMENS C6-3 – 3-6MHz, 3D/4D Curved Array
SIEMENS C6-2 – 2-6MHz, Curved Array
SIEMENS CH5-2 – 2-5MHz, Curved Array
SIEMENS BE9-4 – 4-9MHz, Curved Array Biplane Endocavity (Intracavity)
SIEMENS P4-2 – 2-4MHz, Sector Array
SIEMENS P9-4 – 4-9MHz, Sector Array
SIEMENS EV9-4 – 4-9MHz, Microconvex (Endovaginal)
SIEMENS EC9-4 – 4-9MHz,  Endocavity
SIEMENS MPT7-4 – 4-7MHz, Multiplane Cardiac TEE
SIEMENS CW5 – 5.0MHz, Non-Imaging Pencil Doppler
SIEMENS CW2 – 2.0MHz, Non-Imaging Pencil Doppler
Imaging Associates offers this ultrasound system in used and fully refurbished condition. Our refurbished ultrasound systems have undergone extensive testing and meet or exceed OEM specifications. They are re-configured to meet the current needs of the customer. They have been completely refurbished technically and cosmetically to like new condition. For more information on this ultrasound system please click on the box located at the top of this page, then fill out and submit the form. [short_description] =>
Quick Overview
The SIEMENS SONOLINE G60 S ultrasound system is a powerful, portable multi-specialty imaging platform that incorporates the latest generation of all-digital ultrasound technologies and proven innovations, providing solutions in flexibility, workflow and performance. [sku] => [price] => [regular_price] => [sale_price] => [date_on_sale_from] => [date_on_sale_to] => [total_sales] => 0 [tax_status] => taxable [tax_class] => [manage_stock] => [stock_quantity] => [stock_status] => instock [backorders] => no [low_stock_amount] => [sold_individually] => [weight] => 286 [length] => [width] => [height] => [upsell_ids] => Array ( ) [cross_sell_ids] => Array ( ) [parent_id] => 0 [reviews_allowed] => [purchase_note] => [attributes] => Array ( ) [default_attributes] => Array ( ) [menu_order] => 0 [post_password] => [virtual] => [downloadable] => [category_ids] => Array ( [0] => 229 ) [tag_ids] => Array ( ) [shipping_class_id] => 0 [downloads] => Array ( ) [image_id] => 2099 [gallery_image_ids] => Array ( ) [download_limit] => -1 [download_expiry] => -1 [rating_counts] => Array ( ) [average_rating] => 0 [review_count] => 0 ) [changes:protected] => Array ( ) [object_read:protected] => 1 [object_type:protected] => product [extra_data:protected] => Array ( ) [default_data:protected] => Array ( [name] => [slug] => [date_created] => [date_modified] => [status] => [featured] => [catalog_visibility] => visible [description] => [short_description] => [sku] => [price] => [regular_price] => [sale_price] => [date_on_sale_from] => [date_on_sale_to] => [total_sales] => 0 [tax_status] => taxable [tax_class] => [manage_stock] => [stock_quantity] => [stock_status] => instock [backorders] => no [low_stock_amount] => [sold_individually] => [weight] => [length] => [width] => [height] => [upsell_ids] => Array ( ) [cross_sell_ids] => Array ( ) [parent_id] => 0 [reviews_allowed] => 1 [purchase_note] => [attributes] => Array ( ) [default_attributes] => Array ( ) [menu_order] => 0 [post_password] => [virtual] => [downloadable] => [category_ids] => Array ( ) [tag_ids] => Array ( ) [shipping_class_id] => 0 [downloads] => Array ( ) [image_id] => [gallery_image_ids] => Array ( ) [download_limit] => -1 [download_expiry] => -1 [rating_counts] => Array ( ) [average_rating] => 0 [review_count] => 0 ) [data_store:protected] => WC_Data_Store Object ( [instance:WC_Data_Store:private] => WC_Product_Data_Store_CPT Object ( [meta_type:protected] => post [object_id_field_for_meta:protected] => [internal_meta_keys:protected] => Array ( [0] => _visibility [1] => _sku [2] => _price [3] => _regular_price [4] => _sale_price [5] => _sale_price_dates_from [6] => _sale_price_dates_to [7] => total_sales [8] => _tax_status [9] => _tax_class [10] => _manage_stock [11] => _stock [12] => _stock_status [13] => _backorders [14] => _low_stock_amount [15] => _sold_individually [16] => _weight [17] => _length [18] => _width [19] => _height [20] => _upsell_ids [21] => _crosssell_ids [22] => _purchase_note [23] => _default_attributes [24] => _product_attributes [25] => _virtual [26] => _downloadable [27] => _download_limit [28] => _download_expiry [29] => _featured [30] => _downloadable_files [31] => _wc_rating_count [32] => _wc_average_rating [33] => _wc_review_count [34] => _variation_description [35] => _thumbnail_id [36] => _file_paths [37] => _product_image_gallery [38] => _product_version [39] => _wp_old_slug [40] => _edit_last [41] => _edit_lock ) [must_exist_meta_keys:protected] => Array ( [0] => _tax_class ) [extra_data_saved:protected] => [updated_props:protected] => Array ( ) ) [stores:WC_Data_Store:private] => Array ( [coupon] => WC_Coupon_Data_Store_CPT [customer] => WC_Customer_Data_Store [customer-download] => WC_Customer_Download_Data_Store [customer-download-log] => WC_Customer_Download_Log_Data_Store [customer-session] => WC_Customer_Data_Store_Session [order] => WC_Order_Data_Store_CPT [order-refund] => WC_Order_Refund_Data_Store_CPT [order-item] => WC_Order_Item_Data_Store [order-item-coupon] => WC_Order_Item_Coupon_Data_Store [order-item-fee] => WC_Order_Item_Fee_Data_Store [order-item-product] => WC_Order_Item_Product_Data_Store [order-item-shipping] => WC_Order_Item_Shipping_Data_Store [order-item-tax] => WC_Order_Item_Tax_Data_Store [payment-token] => WC_Payment_Token_Data_Store [product] => WC_Product_Data_Store_CPT [product-grouped] => WC_Product_Grouped_Data_Store_CPT [product-variable] => WC_Product_Variable_Data_Store_CPT [product-variation] => WC_Product_Variation_Data_Store_CPT [shipping-zone] => WC_Shipping_Zone_Data_Store [webhook] => WC_Webhook_Data_Store [report-revenue-stats] => Automattic\WooCommerce\Admin\API\Reports\Orders\Stats\DataStore [report-orders] => Automattic\WooCommerce\Admin\API\Reports\Orders\DataStore [report-orders-stats] => Automattic\WooCommerce\Admin\API\Reports\Orders\Stats\DataStore [report-products] => Automattic\WooCommerce\Admin\API\Reports\Products\DataStore [report-variations] => Automattic\WooCommerce\Admin\API\Reports\Variations\DataStore [report-products-stats] => Automattic\WooCommerce\Admin\API\Reports\Products\Stats\DataStore [report-variations-stats] => Automattic\WooCommerce\Admin\API\Reports\Variations\Stats\DataStore [report-categories] => Automattic\WooCommerce\Admin\API\Reports\Categories\DataStore [report-taxes] => Automattic\WooCommerce\Admin\API\Reports\Taxes\DataStore [report-taxes-stats] => Automattic\WooCommerce\Admin\API\Reports\Taxes\Stats\DataStore [report-coupons] => Automattic\WooCommerce\Admin\API\Reports\Coupons\DataStore [report-coupons-stats] => Automattic\WooCommerce\Admin\API\Reports\Coupons\Stats\DataStore [report-downloads] => Automattic\WooCommerce\Admin\API\Reports\Downloads\DataStore [report-downloads-stats] => Automattic\WooCommerce\Admin\API\Reports\Downloads\Stats\DataStore [admin-note] => Automattic\WooCommerce\Admin\Notes\DataStore [report-customers] => Automattic\WooCommerce\Admin\API\Reports\Customers\DataStore [report-customers-stats] => Automattic\WooCommerce\Admin\API\Reports\Customers\Stats\DataStore [report-stock-stats] => Automattic\WooCommerce\Admin\API\Reports\Stock\Stats\DataStore [filter_preset] => YITH_WCAN_Preset_Data_Store [filter_session] => YITH_WCAN_Session_Data_Store [wishlist] => YITH_WCWL_Wishlist_Data_Store [wishlist-item] => YITH_WCWL_Wishlist_Item_Data_Store ) [current_class_name:WC_Data_Store:private] => WC_Product_Data_Store_CPT [object_type:WC_Data_Store:private] => product-simple ) [cache_group:protected] => products [meta_data:protected] => [legacy_datastore_props:protected] => Array ( ) [post_type:protected] => product [supports:protected] => Array ( [0] => ajax_add_to_cart ) )
Quote request or question?
Quick Overview
The SIEMENS SONOLINE G60 S ultrasound system is a powerful, portable multi-specialty imaging platform that incorporates the latest generation of all-digital ultrasound technologies and proven innovations, providing solutions in flexibility, workflow and performance.
Description
Additional information
PDF Documents
Description
Features
All-digital architecture preserves the signal integrity of all ultrasound information throughout the entire signal path – from transducer to display.
MultiBeam Image Formation allows high frame rate imaging, for optional color flow and motion visualization
Ultra-sensitive, wideband transducer technology, matched with user-selectable MultiHertz multiple-frequency imaging, improves resolution and penetration for expanded clinical versatility.
Tissue Harmonic Imaging enhances visualization in difficult-to-image patients improving tissue contrast resolution and reducing image noise.
Precision MotionCapture utilizes the full spectrum of signal information and provides superb contrast resolution in fast-moving anatomical structures in both real-time and slow-motion review.
DIMAQ-IP integrated workstation – acquires, capture and stores true digital copies of either static images or dynamic clips without interrupting the exam workflow.
Removable, standard 3.5-inch 640 MB magneto-optical disk
Internal 40 GB Hard Drive for patient database management
Removable 650 MB read/write CD-R
System Specifications
Height: 142.2 cm (56 in)
Width: 51 cm (20.1 in)
Depth: 79.9 cm (31.4 in)
Weight (without OEM's): 130 kg (286 lb)
Display Screen: 15-inch Multi-Sync, High-Resolution, Progressive Scan (Non-Interlaced)
Applications
Abdominal
Cardiac
Vascular (C-Vas, P-Vas, Venous)
Early Obstetrics
Obstetrics
Gynecology
Small Parts (Breast, Testicle, Thyroid)
Orthopedics
Urology (Prostate)
Cranial
Surgery
Transducer Types
Linear Array
Curved Array
Phased Array
CW Doppler
Microconvex
Multiplane TEE
Volume '4D'
Operating Modes
2D Imaging in Fundamental and Harmonic Modes
Tissue Harmonic Imaging
Color M-Mode
Color Doppler Velocity
Power Doppler
Directional Power Doppler
Pulsed Wave Spectral Doppler (PW)
Continuous Wave Spectral Doppler (CW)
Duplex Mode
Triplex Mode
B/W SieScape Panaromic Imaging (option)
fourSight 4D Imaging (option)
Transducers
SIEMENS VF13-5 – 5-13MHz, Linear Array
SIEMENS L10-5 – 5-10MHz, Linear Array
SIEMENS 7.5L70 – 7.5MHz, Linear Array
SIEMENS 5.0L45 – 5.0MHz, Linear Array
SIEMENS VF13-5SP – 5-13MHz, Linear Array (Intraoperative)
SIEMENS C8-5 – 5-8MHz, Curved Array
SIEMENS C6F3 – 3-6MHz, 3D/4D Curved Array (fourSight 4D)
SIEMENS C6-3 – 3-6MHz, 3D/4D Curved Array
SIEMENS C6-2 – 2-6MHz, Curved Array
SIEMENS CH5-2 – 2-5MHz, Curved Array
SIEMENS BE9-4 – 4-9MHz, Curved Array Biplane Endocavity (Intracavity)
SIEMENS P4-2 – 2-4MHz, Sector Array
SIEMENS P9-4 – 4-9MHz, Sector Array
SIEMENS EV9-4 – 4-9MHz, Microconvex (Endovaginal)
SIEMENS EC9-4 – 4-9MHz,  Endocavity
SIEMENS MPT7-4 – 4-7MHz, Multiplane Cardiac TEE
SIEMENS CW5 – 5.0MHz, Non-Imaging Pencil Doppler
SIEMENS CW2 – 2.0MHz, Non-Imaging Pencil Doppler
Imaging Associates offers this ultrasound system in used and fully refurbished condition. Our refurbished ultrasound systems have undergone extensive testing and meet or exceed OEM specifications. They are re-configured to meet the current needs of the customer. They have been completely refurbished technically and cosmetically to like new condition. For more information on this ultrasound system please click on the box located at the top of this page, then fill out and submit the form.
PDF Documents