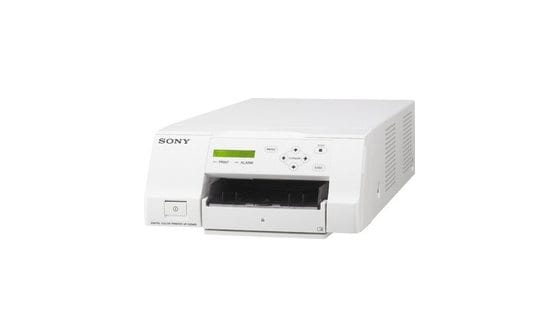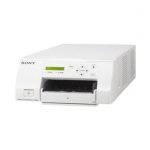 Sony UPD25MD
$1,194.00
Condition: New
Description
PDF Documents
Description
The Sony UP-D25MD Digital Color Printer is the ideal choice for ultrasound, cardiology and endoscopy applications.
The compact high-speed medical device delivers excellent quality, 423 dpi resolution prints in less than 20 seconds and easily integrates into any medical cart with its slim 8-3/8" form factor.
The UP-D25MD printer's convenient front-panel design offers user-friendly menus, flexible color adjustment and two-user preset. The device provides flashing LED notification of data transmission and the print cartridge status. The UP-D25MD accepts standard Sony color print media as well as an optional laminated media model, providing long-lasting picture quality with high resistance to water and fingerprints.
Slim compact design — ideal for medical carts; easily Integrated
Attaches directly to ultrasound or endoscopic systems via USB 2.0
Excellent print quality with Sony's Dye Sublimation Printing Technology
High resolution — 423 dpi
New LCD front panel screen design