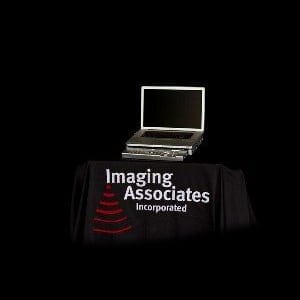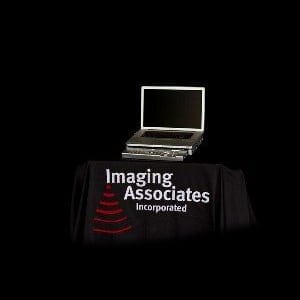 Terason t3200 Breast Series
Quick Overview
The Terason t3200 Breast Series is a portable ultrasound system designed specifically for use in breast-specific applications. Terason's new advanced features such as enhanced image quality, Breast-specific presets, X-Site Transducers and Intuitive Interface make the t3200 Breast Series ultrasound system perfect for all of your breast imaging needs.
Description
Additional information
PDF Documents
Description
Get FIT and take the pain out of imaging
Flexible Imaging Technology, exclusively from Terason, delivers the next wave of ultrasound advancements for innovative exams. Extensive value-added features and a computer interface achieve the benefits of efficiency with diagnostic confidence when it matters most.
 Image quality and clarity
For assessment and visualization of detected abnormalities is essential in breast screening. Terason's OmniBeam increases the spatial detail and accuracy of curved surfaces while TeraVision II provides refined texture and detail.
 Best FIT for your practice.
Breast-specific presets, custom exams, easy documentation and a customizable report page result in faster and patient throughout.
 X-Site Probes
With advanced crystal technology, coupled with Terason's unique DDR uniform imaging capabilities, combine to create your one-probe portable system solution.
 Easy FIT for your practice.
Intuitive Interface makes navigation easy for fast and simple exams and seamless integration into your practice. Take advantage of Terason's true laptop versatility to streamline workflow, integrate with EMR and easily store data.
Dimensions: 14.35 x 9.82 x 2.25\"
Weight: 10.5 lbs./4.8 kg
Monitor: 15.4" (diagonal) TFT LED backlit hi-res widescreen display
 Imaging Modes
B-Mode
M-Mode
Power Doppler
Color Doppler
Pulsed Wave Spectral Doppler
 Digital Image Acquisition, Storage and Management
320GB internal hard drive
Built in DVD/CD±R/W drive
Internal storage for 250,000+ images
Storage of static images and dynamic clips
User-selectable formats for digital storage of static images and dynamic clips:
AVI, BMP and JPEG formats
DICOM format
USB2.0
SD card slot
EZ-Viewer self-installing viewing software
 Additional Imaging Functionality
Electronic beam steering
OmniBeam
Teravision II
Split-screen dual display
Simultaneous 2D/Color
Trapezoidal imaging
 Measurements and Calculations
Preset-specific caliper measurements and annotations
User-configurable measurements and annotations
 Optional Compatible Devices
Medical grade thermal printer (monochrome)
USB foot switch
 Mobile Cart Option
Ergonomic
Locking wheels
Adjustable probe/gel holders
Storage bin and cable management
Printer shelf
Height adjustable
Dimensions: 21.5 x 23.8 x 31.5 – 41.5"
Weight: 75lbs.
Security lock
 Input
Slide-out ultrasound control console
Hot-swappable transducer connector
Standard keyboard
 Connectivity
EMR compatible
1000Mbps Ethernet networking
802.11n wireless networking
VGA, DVI, HDMI capable
 Other Features
Windows 7 OS
Energy Star rated laptop
Cable lock slot on laptop
Built-in stereo speakers, camera, and microphone
Remote support ready
 Power Supply
Rechargeable Lithium-Ion battery or AC power
Universal medical-grade power supply
Input voltage: 100 o 240 V AC
Frequency: 50 to 60 Hz
 Standards, Safety and Regulatory
US FDA 510(k) Clearance
DICOM 3.0 conformance
Electrical safety standards
IEC 60601-1/MDD/CE Mark
CSA 601.1
UL 2601-1
Transducers
PDF Documents