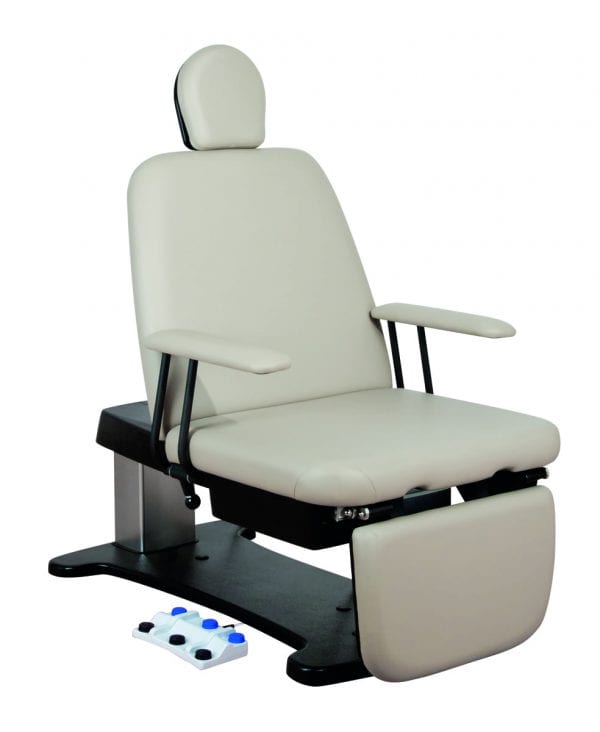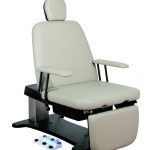 Oakworks Medical – 100 Series
WC_Product_Simple Object
(
    [id:protected] => 4169
    [data:protected] => Array
        (
            [name] => Oakworks Medical - 100 Series
            [slug] => oakworks-100-series
            [date_created] => WC_DateTime Object
                (
                    [utc_offset:protected] => 0
                    [date] => 2018-04-10 08:27:25.000000
                    [timezone_type] => 3
                    [timezone] => America/New_York
                )

            [date_modified] => WC_DateTime Object
                (
                    [utc_offset:protected] => 0
                    [date] => 2018-10-12 13:03:37.000000
                    [timezone_type] => 3
                    [timezone] => America/New_York
                )

            [status] => publish
            [featured] => 
            [catalog_visibility] => visible
            [description] => The 100 Series Procedure Chair gives you the flexibility to perform many different procedures while supporting great ergonomics and patient comfort.

The twin tower design supports up to 550 lb and the top is designed for supine or prone positioning.

Features:

3 Section Top 27" (69cm) wide x 74" (188cm) long with Head Rest
[80" (203cm) long with Adjustable Head Rest extended]
Back rest 27" (69cm) wide x 26" (66cm) long
Seat 27" (69cm) wide x 24" (61cm) long
Leg rest 22" (56cm) wide x 13" (33cm) long
Motion 1 Electric Height Range: 19" - 35" (48-90cm)
Motion 2 Electric Trendelenburg/Reverse Tilt: +15o/-5o
Motion 3 Electric Backrest: 0-80o
Motion 4 Manual 4 position Leg Rest 0-90o
Foot Control Adjust Height, Trendelenburg/Reverse & Backrest
Weight Capacity 550 lb (250kg)
Product Weight 300 lb (136kg)
Padding 2.5" (6cm) or 4" (10cm) Comfort FoamTM
Fabric Premium, PVC free TerraTouchTM
Paper Roll Holder Accommodates 21" (53cm) roll (roll not included)
Warranty 3 years parts, 1 year labor
Safety Listings FDA listed, CE marked, cETLus approved, CB Certificate
            [short_description] => 

Quick Overview


Procedure Chair
• Powered height, backrest & tilting
• Open base design for great ergonomics
• 550 lb patient capacity
            [sku] => 
            [price] => 
            [regular_price] => 
            [sale_price] => 
            [date_on_sale_from] => 
            [date_on_sale_to] => 
            [total_sales] => 0
            [tax_status] => taxable
            [tax_class] => 
            [manage_stock] => 
            [stock_quantity] => 
            [stock_status] => instock
            [backorders] => no
            [low_stock_amount] => 
            [sold_individually] => 
            [weight] => 
            [length] => 
            [width] => 
            [height] => 
            [upsell_ids] => Array
                (
                )

            [cross_sell_ids] => Array
                (
                )

            [parent_id] => 0
            [reviews_allowed] => 
            [purchase_note] => 
            [attributes] => Array
                (
                )

            [default_attributes] => Array
                (
                )

            [menu_order] => 0
            [post_password] => 
            [virtual] => 
            [downloadable] => 
            [category_ids] => Array
                (
                    [0] => 219
                    [1] => 220
                )

            [tag_ids] => Array
                (
                )

            [shipping_class_id] => 0
            [downloads] => Array
                (
                )

            [image_id] => 4345
            [gallery_image_ids] => Array
                (
                )

            [download_limit] => 0
            [download_expiry] => 0
            [rating_counts] => Array
                (
                )

            [average_rating] => 0
            [review_count] => 0
        )

    [changes:protected] => Array
        (
        )

    [object_read:protected] => 1
    [object_type:protected] => product
    [extra_data:protected] => Array
        (
        )

    [default_data:protected] => Array
        (
            [name] => 
            [slug] => 
            [date_created] => 
            [date_modified] => 
            [status] => 
            [featured] => 
            [catalog_visibility] => visible
            [description] => 
            [short_description] => 
            [sku] => 
            [price] => 
            [regular_price] => 
            [sale_price] => 
            [date_on_sale_from] => 
            [date_on_sale_to] => 
            [total_sales] => 0
            [tax_status] => taxable
            [tax_class] => 
            [manage_stock] => 
            [stock_quantity] => 
            [stock_status] => instock
            [backorders] => no
            [low_stock_amount] => 
            [sold_individually] => 
            [weight] => 
            [length] => 
            [width] => 
            [height] => 
            [upsell_ids] => Array
                (
                )

            [cross_sell_ids] => Array
                (
                )

            [parent_id] => 0
            [reviews_allowed] => 1
            [purchase_note] => 
            [attributes] => Array
                (
                )

            [default_attributes] => Array
                (
                )

            [menu_order] => 0
            [post_password] => 
            [virtual] => 
            [downloadable] => 
            [category_ids] => Array
                (
                )

            [tag_ids] => Array
                (
                )

            [shipping_class_id] => 0
            [downloads] => Array
                (
                )

            [image_id] => 
            [gallery_image_ids] => Array
                (
                )

            [download_limit] => -1
            [download_expiry] => -1
            [rating_counts] => Array
                (
                )

            [average_rating] => 0
            [review_count] => 0
        )

    [data_store:protected] => WC_Data_Store Object
        (
            [instance:WC_Data_Store:private] => WC_Product_Data_Store_CPT Object
                (
                    [meta_type:protected] => post
                    [object_id_field_for_meta:protected] => 
                    [internal_meta_keys:protected] => Array
                        (
                            [0] => _visibility
                            [1] => _sku
                            [2] => _price
                            [3] => _regular_price
                            [4] => _sale_price
                            [5] => _sale_price_dates_from
                            [6] => _sale_price_dates_to
                            [7] => total_sales
                            [8] => _tax_status
                            [9] => _tax_class
                            [10] => _manage_stock
                            [11] => _stock
                            [12] => _stock_status
                            [13] => _backorders
                            [14] => _low_stock_amount
                            [15] => _sold_individually
                            [16] => _weight
                            [17] => _length
                            [18] => _width
                            [19] => _height
                            [20] => _upsell_ids
                            [21] => _crosssell_ids
                            [22] => _purchase_note
                            [23] => _default_attributes
                            [24] => _product_attributes
                            [25] => _virtual
                            [26] => _downloadable
                            [27] => _download_limit
                            [28] => _download_expiry
                            [29] => _featured
                            [30] => _downloadable_files
                            [31] => _wc_rating_count
                            [32] => _wc_average_rating
                            [33] => _wc_review_count
                            [34] => _variation_description
                            [35] => _thumbnail_id
                            [36] => _file_paths
                            [37] => _product_image_gallery
                            [38] => _product_version
                            [39] => _wp_old_slug
                            [40] => _edit_last
                            [41] => _edit_lock
                        )

                    [must_exist_meta_keys:protected] => Array
                        (
                            [0] => _tax_class
                        )

                    [extra_data_saved:protected] => 
                    [updated_props:protected] => Array
                        (
                        )

                )

            [stores:WC_Data_Store:private] => Array
                (
                    [coupon] => WC_Coupon_Data_Store_CPT
                    [customer] => WC_Customer_Data_Store
                    [customer-download] => WC_Customer_Download_Data_Store
                    [customer-download-log] => WC_Customer_Download_Log_Data_Store
                    [customer-session] => WC_Customer_Data_Store_Session
                    [order] => WC_Order_Data_Store_CPT
                    [order-refund] => WC_Order_Refund_Data_Store_CPT
                    [order-item] => WC_Order_Item_Data_Store
                    [order-item-coupon] => WC_Order_Item_Coupon_Data_Store
                    [order-item-fee] => WC_Order_Item_Fee_Data_Store
                    [order-item-product] => WC_Order_Item_Product_Data_Store
                    [order-item-shipping] => WC_Order_Item_Shipping_Data_Store
                    [order-item-tax] => WC_Order_Item_Tax_Data_Store
                    [payment-token] => WC_Payment_Token_Data_Store
                    [product] => WC_Product_Data_Store_CPT
                    [product-grouped] => WC_Product_Grouped_Data_Store_CPT
                    [product-variable] => WC_Product_Variable_Data_Store_CPT
                    [product-variation] => WC_Product_Variation_Data_Store_CPT
                    [shipping-zone] => WC_Shipping_Zone_Data_Store
                    [webhook] => WC_Webhook_Data_Store
                    [report-revenue-stats] => Automattic\WooCommerce\Admin\API\Reports\Orders\Stats\DataStore
                    [report-orders] => Automattic\WooCommerce\Admin\API\Reports\Orders\DataStore
                    [report-orders-stats] => Automattic\WooCommerce\Admin\API\Reports\Orders\Stats\DataStore
                    [report-products] => Automattic\WooCommerce\Admin\API\Reports\Products\DataStore
                    [report-variations] => Automattic\WooCommerce\Admin\API\Reports\Variations\DataStore
                    [report-products-stats] => Automattic\WooCommerce\Admin\API\Reports\Products\Stats\DataStore
                    [report-variations-stats] => Automattic\WooCommerce\Admin\API\Reports\Variations\Stats\DataStore
                    [report-categories] => Automattic\WooCommerce\Admin\API\Reports\Categories\DataStore
                    [report-taxes] => Automattic\WooCommerce\Admin\API\Reports\Taxes\DataStore
                    [report-taxes-stats] => Automattic\WooCommerce\Admin\API\Reports\Taxes\Stats\DataStore
                    [report-coupons] => Automattic\WooCommerce\Admin\API\Reports\Coupons\DataStore
                    [report-coupons-stats] => Automattic\WooCommerce\Admin\API\Reports\Coupons\Stats\DataStore
                    [report-downloads] => Automattic\WooCommerce\Admin\API\Reports\Downloads\DataStore
                    [report-downloads-stats] => Automattic\WooCommerce\Admin\API\Reports\Downloads\Stats\DataStore
                    [admin-note] => Automattic\WooCommerce\Admin\Notes\DataStore
                    [report-customers] => Automattic\WooCommerce\Admin\API\Reports\Customers\DataStore
                    [report-customers-stats] => Automattic\WooCommerce\Admin\API\Reports\Customers\Stats\DataStore
                    [report-stock-stats] => Automattic\WooCommerce\Admin\API\Reports\Stock\Stats\DataStore
                    [filter_preset] => YITH_WCAN_Preset_Data_Store
                    [filter_session] => YITH_WCAN_Session_Data_Store
                    [wishlist] => YITH_WCWL_Wishlist_Data_Store
                    [wishlist-item] => YITH_WCWL_Wishlist_Item_Data_Store
                )

            [current_class_name:WC_Data_Store:private] => WC_Product_Data_Store_CPT
            [object_type:WC_Data_Store:private] => product-simple
        )

    [cache_group:protected] => products
    [meta_data:protected] => 
    [legacy_datastore_props:protected] => Array
        (
        )

    [post_type:protected] => product
    [supports:protected] => Array
        (
            [0] => ajax_add_to_cart
        )

)

Quote request or question?
Quick Overview
Procedure Chair
• Powered height, backrest & tilting
• Open base design for great ergonomics
• 550 lb patient capacity
Description
PDF Documents
Description
The 100 Series Procedure Chair gives you the flexibility to perform many different procedures while supporting great ergonomics and patient comfort.
The twin tower design supports up to 550 lb and the top is designed for supine or prone positioning.
Features:
3 Section Top 27" (69cm) wide x 74" (188cm) long with Head Rest
[80" (203cm) long with Adjustable Head Rest extended]
Back rest 27" (69cm) wide x 26" (66cm) long
Seat 27" (69cm) wide x 24" (61cm) long
Leg rest 22" (56cm) wide x 13" (33cm) long
Motion 1 Electric Height Range: 19" – 35" (48-90cm)
Motion 2 Electric Trendelenburg/Reverse Tilt: +15o/-5o
Motion 3 Electric Backrest: 0-80o
Motion 4 Manual 4 position Leg Rest 0-90o
Foot Control Adjust Height, Trendelenburg/Reverse & Backrest
Weight Capacity 550 lb (250kg)
Product Weight 300 lb (136kg)
Padding 2.5" (6cm) or 4" (10cm) Comfort FoamTM
Fabric Premium, PVC free TerraTouchTM
Paper Roll Holder Accommodates 21" (53cm) roll (roll not included)
Warranty 3 years parts, 1 year labor
Safety Listings FDA listed, CE marked, cETLus approved, CB Certificate