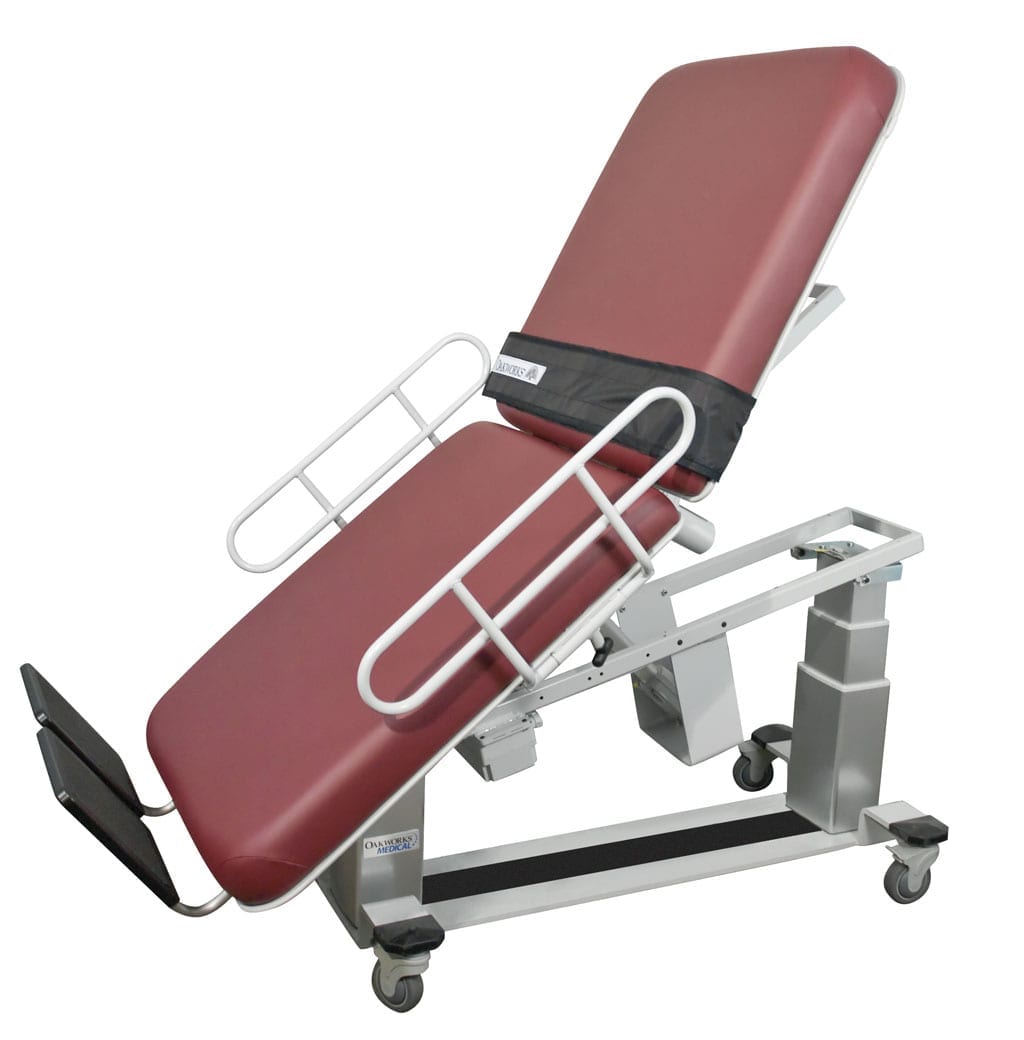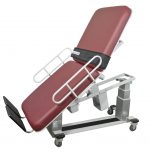 Oakworks Medical – Vascular Table with Fowler
WC_Product_Simple Object
(
    [id:protected] => 4599
    [data:protected] => Array
        (
            [name] => Oakworks Medical - Vascular Table with Fowler
            [slug] => oakworks-medical-vascular-table-with-fowler
            [date_created] => WC_DateTime Object
                (
                    [utc_offset:protected] => 0
                    [date] => 2018-10-12 11:35:50.000000
                    [timezone_type] => 3
                    [timezone] => America/New_York
                )

            [date_modified] => WC_DateTime Object
                (
                    [utc_offset:protected] => 0
                    [date] => 2020-05-28 14:33:44.000000
                    [timezone_type] => 3
                    [timezone] => America/New_York
                )

            [status] => publish
            [featured] => 
            [catalog_visibility] => visible
            [description] => 

"Finally we have a table designed for vascular ultrasound!"




This vascular exam table allows each examiner to position the patient, and themselves, optimally for any type of Vascular Laboratory test. It has the ability to achieve a greater tilt in reverse Trendelenburg than any other table I have used and, while in this position, can elevate to bring the distal leg in easy reach.




There are adjustable foot rests as well as a comfortablepatient restraint strap for safety. These features are a great advantage when performing venous studies. Side support wedges are available to assist with lateral decubitus positioning for abdominal duplex studies. You can choose to add Fowler, head support or arm supports depending on the range of studies performed in the laboratory and the preferences of the technologists."




– Patricia A Poe, BA RVT FSVU




Director Noninvasive Vascular Laboratory Services, UC Health




Recommended for:


• Venous reflux studies
• All other vascular exams
• Abdominal & superficial structures exams
• Musculoskeletal exams
• Biopsies


Features:


2 Section Top: 27" (69cm) or 30" (76cm) wide x 72" (183cm) long

Backrest: 34" (86cm) long

Seat: 38" (97cm) long

Motion 1: Electric Height Range 23" - 40" (58-102cm)

Motion 2: Electric Trendelenburg/Reverse Tilt ±15o

Motion 3: Electric Additional Reverse Trendelenburg 0-25o (40o total)

Motion 4†: Electric 0-75o Backrest (at 40o max tilt, 70o functional)

Controls: Multi-function hand control

Weight Capacity: 550 lb (250kg)

Product Weight: 452 lb (205kg)

Padding: 3" (8cm) Comfort FoamTM

Fabric: Premium, PVC free TerraTouchTM

Included Featuress: 4" (10cm) locking casters, Integrated foot board (split, drop away), Paper roll holder, Patient safety strap, Side rails (2) 23.5" (60cm) long x 6" (15cm) tall (from surface of table)

Warranty: 3 years parts, 1 year labor

Safety Listings: FDA listed, CE marked, cETLus approved, CB Certificat
            [short_description] => 

Quick Overview


Vascular Table with Fowler

• 70º reverse Trendelenburg
• Effective standing and full weight bearing foot boards
• Split drop foot board makes non-weight bearing scans safe and easy
            [sku] => 
            [price] => 
            [regular_price] => 
            [sale_price] => 
            [date_on_sale_from] => 
            [date_on_sale_to] => 
            [total_sales] => 0
            [tax_status] => taxable
            [tax_class] => 
            [manage_stock] => 
            [stock_quantity] => 
            [stock_status] => instock
            [backorders] => no
            [low_stock_amount] => 
            [sold_individually] => 
            [weight] => 
            [length] => 
            [width] => 
            [height] => 
            [upsell_ids] => Array
                (
                )

            [cross_sell_ids] => Array
                (
                )

            [parent_id] => 0
            [reviews_allowed] => 
            [purchase_note] => 
            [attributes] => Array
                (
                )

            [default_attributes] => Array
                (
                )

            [menu_order] => 0
            [post_password] => 
            [virtual] => 
            [downloadable] => 
            [category_ids] => Array
                (
                    [0] => 219
                )

            [tag_ids] => Array
                (
                )

            [shipping_class_id] => 0
            [downloads] => Array
                (
                )

            [image_id] => 4600
            [gallery_image_ids] => Array
                (
                )

            [download_limit] => 0
            [download_expiry] => 0
            [rating_counts] => Array
                (
                )

            [average_rating] => 0
            [review_count] => 0
        )

    [changes:protected] => Array
        (
        )

    [object_read:protected] => 1
    [object_type:protected] => product
    [extra_data:protected] => Array
        (
        )

    [default_data:protected] => Array
        (
            [name] => 
            [slug] => 
            [date_created] => 
            [date_modified] => 
            [status] => 
            [featured] => 
            [catalog_visibility] => visible
            [description] => 
            [short_description] => 
            [sku] => 
            [price] => 
            [regular_price] => 
            [sale_price] => 
            [date_on_sale_from] => 
            [date_on_sale_to] => 
            [total_sales] => 0
            [tax_status] => taxable
            [tax_class] => 
            [manage_stock] => 
            [stock_quantity] => 
            [stock_status] => instock
            [backorders] => no
            [low_stock_amount] => 
            [sold_individually] => 
            [weight] => 
            [length] => 
            [width] => 
            [height] => 
            [upsell_ids] => Array
                (
                )

            [cross_sell_ids] => Array
                (
                )

            [parent_id] => 0
            [reviews_allowed] => 1
            [purchase_note] => 
            [attributes] => Array
                (
                )

            [default_attributes] => Array
                (
                )

            [menu_order] => 0
            [post_password] => 
            [virtual] => 
            [downloadable] => 
            [category_ids] => Array
                (
                )

            [tag_ids] => Array
                (
                )

            [shipping_class_id] => 0
            [downloads] => Array
                (
                )

            [image_id] => 
            [gallery_image_ids] => Array
                (
                )

            [download_limit] => -1
            [download_expiry] => -1
            [rating_counts] => Array
                (
                )

            [average_rating] => 0
            [review_count] => 0
        )

    [data_store:protected] => WC_Data_Store Object
        (
            [instance:WC_Data_Store:private] => WC_Product_Data_Store_CPT Object
                (
                    [meta_type:protected] => post
                    [object_id_field_for_meta:protected] => 
                    [internal_meta_keys:protected] => Array
                        (
                            [0] => _visibility
                            [1] => _sku
                            [2] => _price
                            [3] => _regular_price
                            [4] => _sale_price
                            [5] => _sale_price_dates_from
                            [6] => _sale_price_dates_to
                            [7] => total_sales
                            [8] => _tax_status
                            [9] => _tax_class
                            [10] => _manage_stock
                            [11] => _stock
                            [12] => _stock_status
                            [13] => _backorders
                            [14] => _low_stock_amount
                            [15] => _sold_individually
                            [16] => _weight
                            [17] => _length
                            [18] => _width
                            [19] => _height
                            [20] => _upsell_ids
                            [21] => _crosssell_ids
                            [22] => _purchase_note
                            [23] => _default_attributes
                            [24] => _product_attributes
                            [25] => _virtual
                            [26] => _downloadable
                            [27] => _download_limit
                            [28] => _download_expiry
                            [29] => _featured
                            [30] => _downloadable_files
                            [31] => _wc_rating_count
                            [32] => _wc_average_rating
                            [33] => _wc_review_count
                            [34] => _variation_description
                            [35] => _thumbnail_id
                            [36] => _file_paths
                            [37] => _product_image_gallery
                            [38] => _product_version
                            [39] => _wp_old_slug
                            [40] => _edit_last
                            [41] => _edit_lock
                        )

                    [must_exist_meta_keys:protected] => Array
                        (
                            [0] => _tax_class
                        )

                    [extra_data_saved:protected] => 
                    [updated_props:protected] => Array
                        (
                        )

                )

            [stores:WC_Data_Store:private] => Array
                (
                    [coupon] => WC_Coupon_Data_Store_CPT
                    [customer] => WC_Customer_Data_Store
                    [customer-download] => WC_Customer_Download_Data_Store
                    [customer-download-log] => WC_Customer_Download_Log_Data_Store
                    [customer-session] => WC_Customer_Data_Store_Session
                    [order] => WC_Order_Data_Store_CPT
                    [order-refund] => WC_Order_Refund_Data_Store_CPT
                    [order-item] => WC_Order_Item_Data_Store
                    [order-item-coupon] => WC_Order_Item_Coupon_Data_Store
                    [order-item-fee] => WC_Order_Item_Fee_Data_Store
                    [order-item-product] => WC_Order_Item_Product_Data_Store
                    [order-item-shipping] => WC_Order_Item_Shipping_Data_Store
                    [order-item-tax] => WC_Order_Item_Tax_Data_Store
                    [payment-token] => WC_Payment_Token_Data_Store
                    [product] => WC_Product_Data_Store_CPT
                    [product-grouped] => WC_Product_Grouped_Data_Store_CPT
                    [product-variable] => WC_Product_Variable_Data_Store_CPT
                    [product-variation] => WC_Product_Variation_Data_Store_CPT
                    [shipping-zone] => WC_Shipping_Zone_Data_Store
                    [webhook] => WC_Webhook_Data_Store
                    [report-revenue-stats] => Automattic\WooCommerce\Admin\API\Reports\Orders\Stats\DataStore
                    [report-orders] => Automattic\WooCommerce\Admin\API\Reports\Orders\DataStore
                    [report-orders-stats] => Automattic\WooCommerce\Admin\API\Reports\Orders\Stats\DataStore
                    [report-products] => Automattic\WooCommerce\Admin\API\Reports\Products\DataStore
                    [report-variations] => Automattic\WooCommerce\Admin\API\Reports\Variations\DataStore
                    [report-products-stats] => Automattic\WooCommerce\Admin\API\Reports\Products\Stats\DataStore
                    [report-variations-stats] => Automattic\WooCommerce\Admin\API\Reports\Variations\Stats\DataStore
                    [report-categories] => Automattic\WooCommerce\Admin\API\Reports\Categories\DataStore
                    [report-taxes] => Automattic\WooCommerce\Admin\API\Reports\Taxes\DataStore
                    [report-taxes-stats] => Automattic\WooCommerce\Admin\API\Reports\Taxes\Stats\DataStore
                    [report-coupons] => Automattic\WooCommerce\Admin\API\Reports\Coupons\DataStore
                    [report-coupons-stats] => Automattic\WooCommerce\Admin\API\Reports\Coupons\Stats\DataStore
                    [report-downloads] => Automattic\WooCommerce\Admin\API\Reports\Downloads\DataStore
                    [report-downloads-stats] => Automattic\WooCommerce\Admin\API\Reports\Downloads\Stats\DataStore
                    [admin-note] => Automattic\WooCommerce\Admin\Notes\DataStore
                    [report-customers] => Automattic\WooCommerce\Admin\API\Reports\Customers\DataStore
                    [report-customers-stats] => Automattic\WooCommerce\Admin\API\Reports\Customers\Stats\DataStore
                    [report-stock-stats] => Automattic\WooCommerce\Admin\API\Reports\Stock\Stats\DataStore
                    [filter_preset] => YITH_WCAN_Preset_Data_Store
                    [filter_session] => YITH_WCAN_Session_Data_Store
                    [wishlist] => YITH_WCWL_Wishlist_Data_Store
                    [wishlist-item] => YITH_WCWL_Wishlist_Item_Data_Store
                )

            [current_class_name:WC_Data_Store:private] => WC_Product_Data_Store_CPT
            [object_type:WC_Data_Store:private] => product-simple
        )

    [cache_group:protected] => products
    [meta_data:protected] => 
    [legacy_datastore_props:protected] => Array
        (
        )

    [post_type:protected] => product
    [supports:protected] => Array
        (
            [0] => ajax_add_to_cart
        )

)

Quote request or question?
Quick Overview
Vascular Table with Fowler
• 70º reverse Trendelenburg
• Effective standing and full weight bearing foot boards
• Split drop foot board makes non-weight bearing scans safe and easy
Description
PDF Documents
Description
"Finally we have a table designed for vascular ultrasound!"
This vascular exam table allows each examiner to position the patient, and themselves, optimally for any type of Vascular Laboratory test. It has the ability to achieve a greater tilt in reverse Trendelenburg than any other table I have used and, while in this position, can elevate to bring the distal leg in easy reach.
There are adjustable foot rests as well as a comfortablepatient restraint strap for safety. These features are a great advantage when performing venous studies. Side support wedges are available to assist with lateral decubitus positioning for abdominal duplex studies. You can choose to add Fowler, head support or arm supports depending on the range of studies performed in the laboratory and the preferences of the technologists."
– Patricia A Poe, BA RVT FSVU
Director Noninvasive Vascular Laboratory Services, UC Health
Recommended for:
• Venous reflux studies
• All other vascular exams
• Abdominal & superficial structures exams
• Musculoskeletal exams
• Biopsies
Features:
2 Section Top: 27" (69cm) or 30" (76cm) wide x 72" (183cm) long
Backrest: 34" (86cm) long
Seat: 38" (97cm) long
Motion 1: Electric Height Range 23" – 40" (58-102cm)
Motion 2: Electric Trendelenburg/Reverse Tilt ±15o
Motion 3: Electric Additional Reverse Trendelenburg 0-25o (40o total)
Motion 4†: Electric 0-75o Backrest (at 40o max tilt, 70o functional)
Controls: Multi-function hand control
Weight Capacity: 550 lb (250kg)
Product Weight: 452 lb (205kg)
Padding: 3" (8cm) Comfort FoamTM
Fabric: Premium, PVC free TerraTouchTM
Included Featuress: 4" (10cm) locking casters, Integrated foot board (split, drop away), Paper roll holder, Patient safety strap, Side rails (2) 23.5" (60cm) long x 6" (15cm) tall (from surface of table)
Warranty: 3 years parts, 1 year labor
Safety Listings: FDA listed, CE marked, cETLus approved, CB Certificat